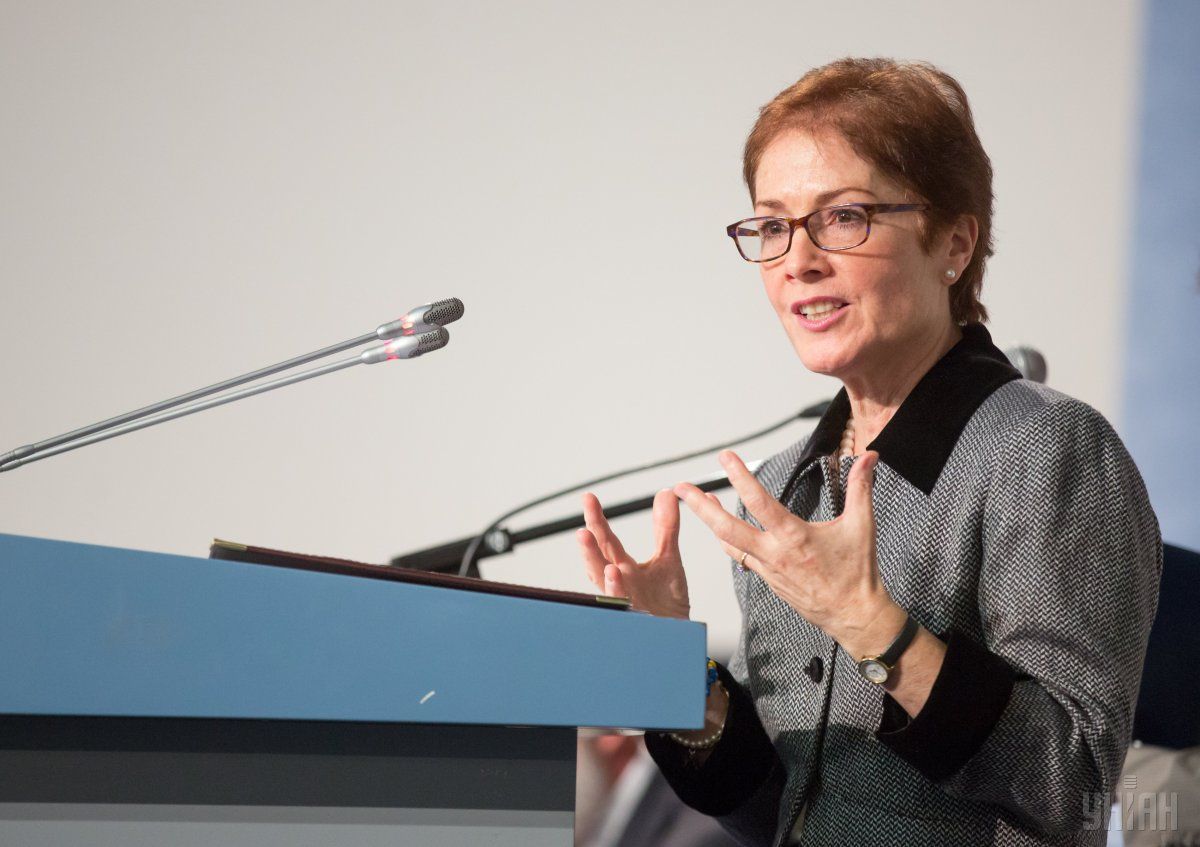 Ambassador Marie Yovanovitch / Photo from UNIAN
The White House's promise to stonewall a congressional impeachment inquiry of President Donald Trump will get an early test on Friday, when the former ambassador to Ukraine is scheduled to testify to House of Representatives investigators.
Marie Yovanovitch, a career diplomat who was abruptly recalled from Ukraine in May, is scheduled to give a deposition to congressional investigators probing Trump in a scandal that has cast a pall over his presidency, Reuters said.
Read alsoU.S. sends new envoy to Ukraine to replace Marie Yovanovitch
Congressional lawmakers were waiting to see if she shows up after the White House said earlier this week it would refuse to cooperate with an impeachment inquiry that Trump has termed "a kangaroo court."
The pledge from White House lawyer Pat Cipollone came hours after the administration blocked another key witness, the U.S. ambassador to the European Union, Gordon Sondland, from testifying to congressional panels.
The inquiry was launched after a whistleblower complaint about a July 25 phone call in which Trump pressed his Ukrainian counterpart, Volodymyr Zelensky, to investigate former U.S. Vice President Joe Biden, a leading Democratic contender for the right to face Trump in the November 2020 election.
Democrats have accused Trump of pressuring a vulnerable foreign ally to dig up dirt on a domestic political opponent for his own political benefit. Trump has denied he did anything wrong on the call.
The investigation of Trump could lead to the approval of articles of impeachment – or formal charges – against the president in the House. A trial on whether to remove him from office would then be held in the U.S. Senate, where the Republicans who control the chamber have shown little appetite for ousting the president, Reuters said.
The testimony from Yovanovitch is the first of several depositions of key figures planned by the House committees spearheading the probe, and whether she makes her appearance will offer an early gauge of White House cooperation.