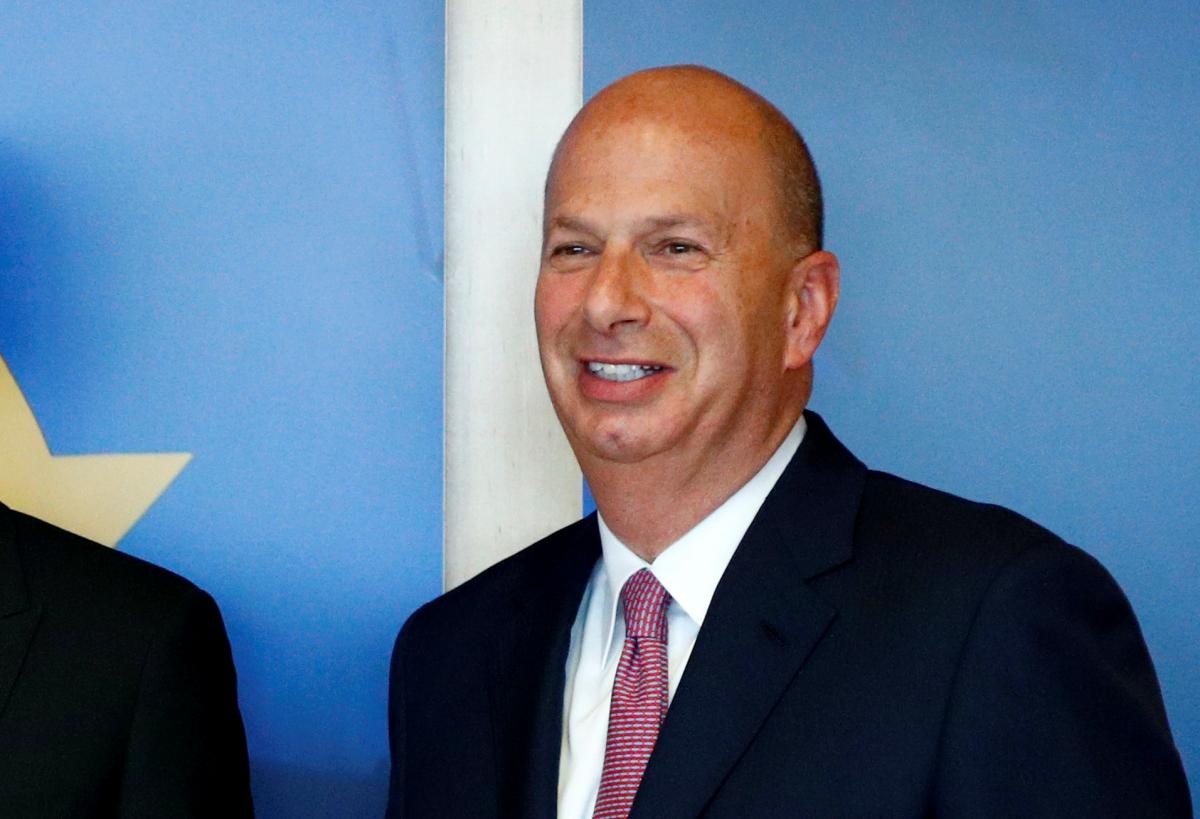 REUTERS
A key witness in House Democrats' ongoing impeachment inquiry will testify next week despite the State Department's objection.
U.S. Ambassador to the European Union Gordon Sondland will testify before the House on Thursday in compliance with a congressional subpoena, according to his counsel, according to The Hill.
Read alsoPOLITICO: Democrats raise fresh quid pro quo questions about Ukraine missile sale
Sondland had been set to testify earlier this week, but his appearance was abruptly blocked by the State Department. The White House the same day said it would no longer cooperate with the impeachment inquiry.
Sondland's attorneys said that he does not have the power to share documents related to his official responsibilities sought by the committees because they are the property of the federal government and that it will be up to the State Department to do so.
"Ambassador Sondland does not control the disposition of his documents. By federal law and regulation, the State Department has sole authority to produce such documents, and Ambassador Sondland hopes the materials will be shared with the Committees in advance of his Thursday testimony," his attorneys said.
Sondland, a wealthy hotel magnate who donated $1 million to President Trump's inaugural committee before being tapped as the U.S. ambassador to the EU, is viewed as a key witness for House Democrats as they investigate Trump's dealings with Ukraine. He is mentioned in the whistleblower complaint that raised alarm over Trump's effort to press Ukraine for an investigation into former Vice President Joe Biden.
Sondland is viewed as an ally to Trump in the investigation.