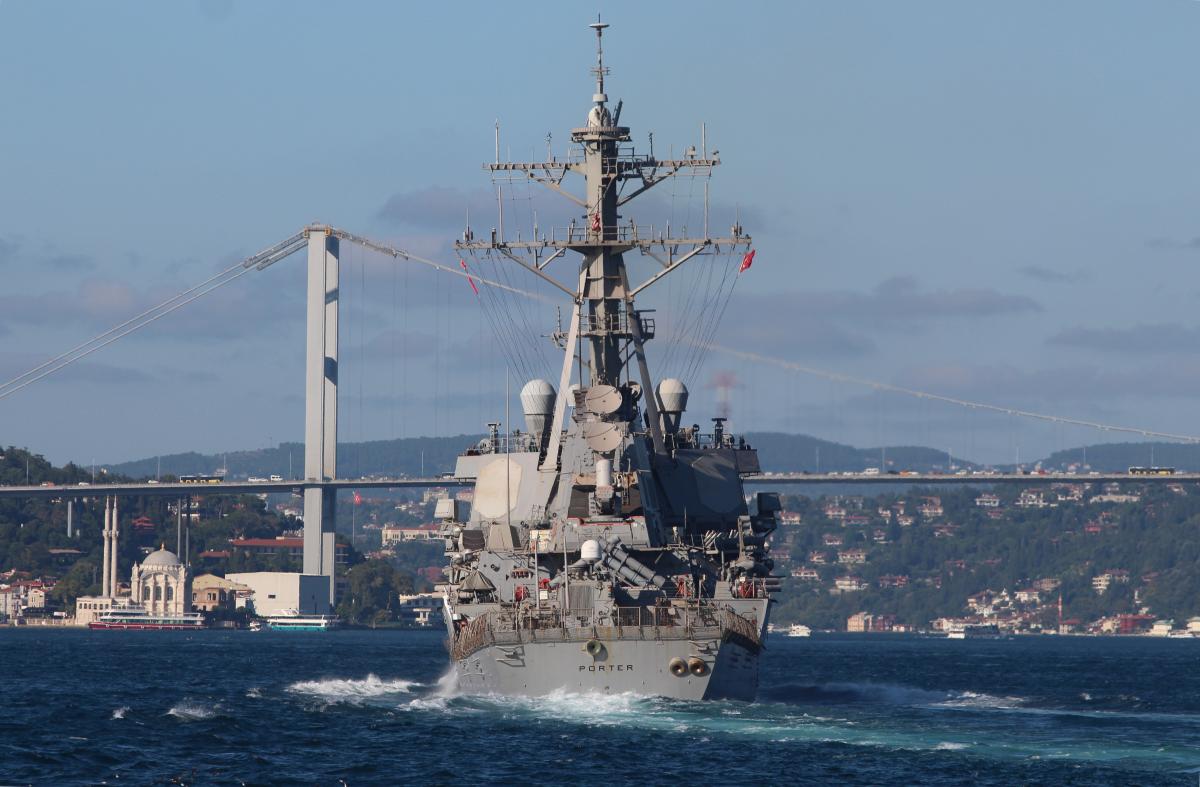 REUTERS
The guided-missile destroyer USS Porter entered the Black Sea on Saturday, the seventh time the Navy has sent a warship into the region this year as a response to a more assertive Russia.
Read alsoUSS Porter en route to Black Sea
It is the second time in as many months that the Porter has operated in the Black Sea, according to Stars and Stripes.
Before that, six warships conducted Black Sea operations between January and July, including the USS Carney during the multinational naval exercise Sea Breeze.
"This routine deployment… demonstrates our dedication to freedom of navigation and our commitment to NATO allies and partners in the Black Sea," said Vice Adm. Lisa Franchetti, 6th Fleet commander, in a statement.
Last year, a total of five U.S. warships operated in the region.
The Navy and NATO increased their naval presence in the Black Sea after Russia invaded Crimea and annexed it from Ukraine in 2014.