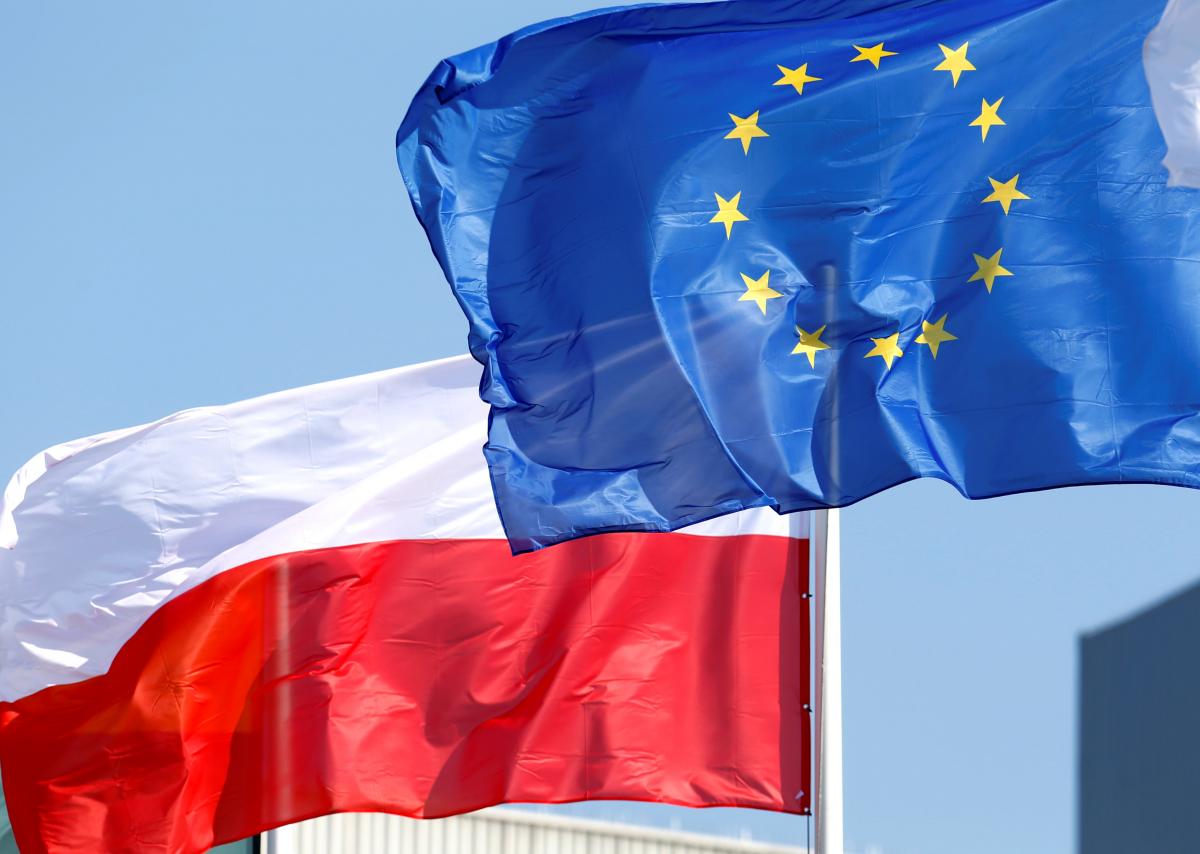 REUTERS
Poland's nationalist Law and Justice (PiS) party easily won Sunday's parliamentary election, taking 43.6% of the vote — enough for an absolute parliamentary majority, according to exit polls released after voting ended at 21:00 local time.
That was far ahead of the main opposition party, Civic Coalition, which took 27.4$. Further behind was the Left, a grouping of left-wing parties, with 11.9%, the conservative Polish Coalition with 9.6%, and the right-wing Confederation party with 6.4%, according to Politico Europe.
According to an estimated seat distribution in the 460-member Sejm lower house of parliament, PiS would take 239 seats — enough for an absolute majority. The Civic Coalition would get 130, the Left 43, the Polish Coalition 34 and Confederation 13 seats. The German minority has one seat.
Read alsoEx-Polish FM says Geneva format of negotiations more suitable for Crimea, Donbas de-occupation
If that result holds when the votes are counted — with final results expected by Tuesday — PiS would have a similar hold on power that it has enjoyed over the previous four years, when it had 240 seats.
Despite winning a second term in office, the tone at PiS's party headquarters in downtown Warsaw was far from euphoric.
Jarosław Kaczyński, the party's leader and the country's de facto ruler, complained about "this huge front against us" and lamented that there were still many voters who don't support PiS.
The opposition vowed that the political battle would continue despite being disappointed by the outcome.