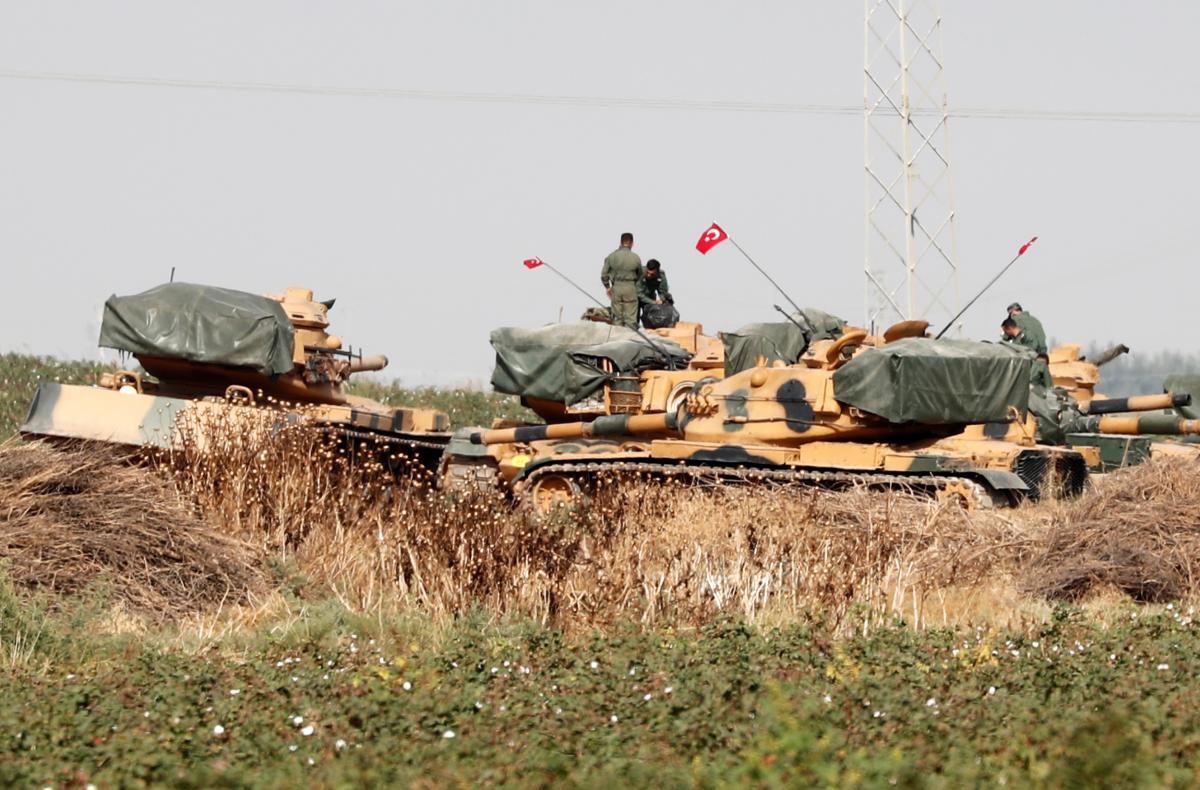 REUTERS
U.S. Vice President Pence is set to visit Turkey this week in an attempt to broker a cease-fire in northern Syria.
Pence will meet Thursday with Turkish President Recep Tayyip Erdoğan for a bilateral meeting as the two sides seek to broker a deal to end the bloodshed that was sparked after U.S. President Donald Trump announced he was pulling U.S. troops out of the region, according to The Hill.
The vice president has become the leading voice on the push for a cease-fire in the region as Trump remains committed to pulling troops out of Syria and has called on other countries to fill the void left by the U.S.
Pence told reporters on Monday that Trump urged Erdoğan to halt a Turkish invasion into northern Syria and begin negotiations with Kurdish forces in the region.
Read alsoTurkey unleashes offensive against Kurds in northern Syria – media
Efforts to broker a cease-fire, paired with sanctions on Ankara announced Monday, mark a shift in strategy for the White House amid fierce bipartisan backlash over Trump's decision to pull U.S. troop out of northern Syria.
Within days, Turkey had launched an offensive into the region. The Turks targeted Kurdish forces, which have served as a key ally to the U.S. in the years-long fight against ISIS in the region.
In an effort to turn back the Turkish offensive, the Kurds struck a deal to join Syrian President Bashar Assad's forces. The two had previously been on opposing sides of a bloody civil war, and Assad is backed by Russia.