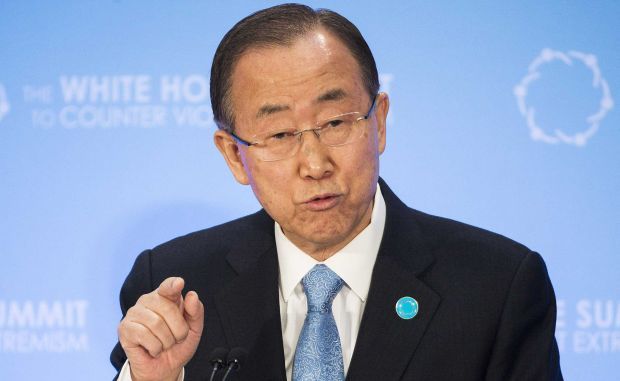 REUTERS
"Recent developments indicate that the trend towards nuclear zero is reversing. Instead of progress towards new arms reduction agreements, we have allegations about destabilizing violations of existing agreements," reads the statement of Ban Ki-moon delivered by Jan Eliasson, Deputy Secretary-General of the United Nations, at the Review Conference of the Parties to the Treaty on the Non-Proliferation of Nuclear Weapons (NPT) on Monday, April 27.
"This reversal is a regression for our world," the statement reads.
"I call on leaders to abandon short-sighted political posturing and instead embrace a bold and global vision that meets the demands of humanity. True national security can only be achieved outside and away from the shadow of the nuclear threat. This shadow must be removed for the sake of present and future generations."
Speaking on behalf of Ban Ki-moon, Eliasson stressed that the elimination of nuclear weapons was the main priority of the United Nations.
He said that "the Treaty on the Non-Proliferation of Nuclear Weapons was the cornerstone of the international nuclear nonproliferation regime and an important starting point for achieving a world free of nuclear weapons."