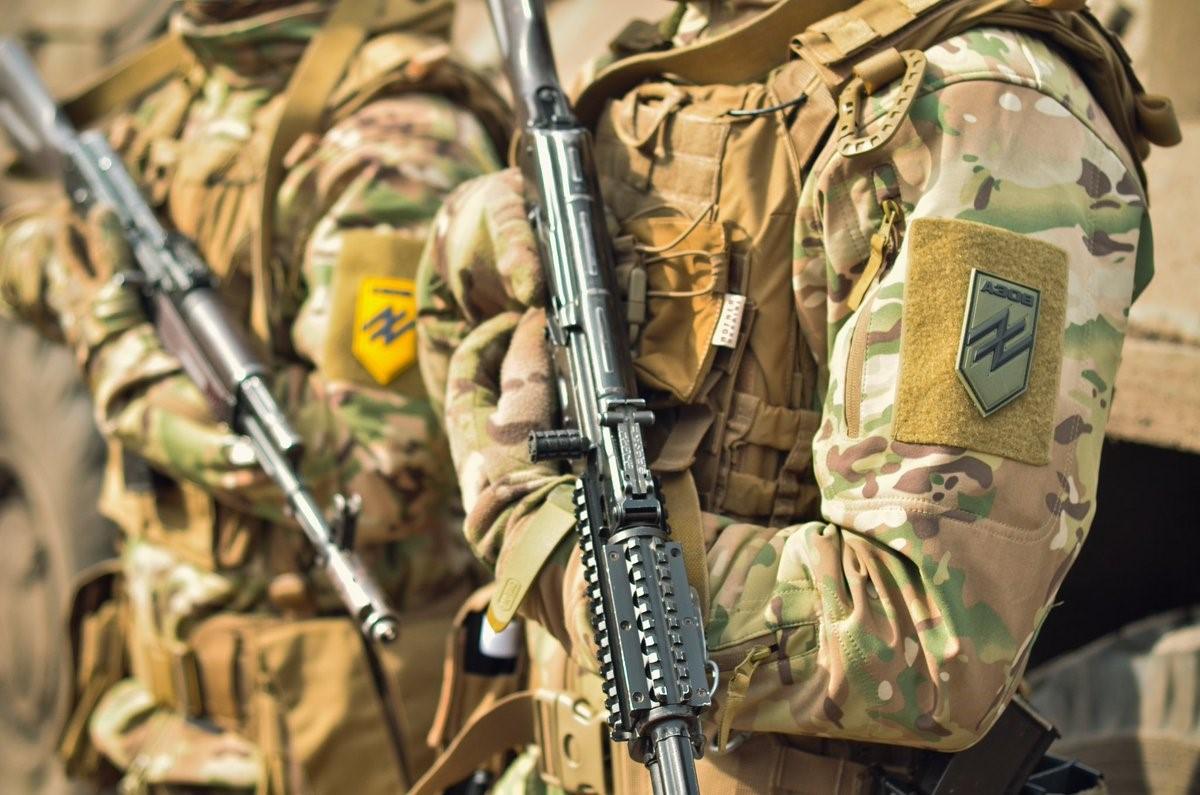 Ukraine's Azov Battalion was converted into a Ukrainian National Guard regiment in 2014 / Photo from artv-news
U.S. Democrat Rep. Max Rose (D-Staten Island/Brooklyn) demands that Ukraine's Azov Battalion (converted into a Ukrainian National Guard regiment in September 2014), which has been fighting against Russia-led forces in Donbas, eastern Ukraine, be designated as a foreign terrorist organization.
Rose initiated a letter addressing U.S. Secretary of State Mike Pompeo and posted the October 16 letter, which was signed by 40 members of the U.S. Congress, on Twitter.
Read alsoZelensky grants Ukrainian citizenship to several foreign military volunteers
"Violent white supremacist groups meet all of the State Department criteria for inclusion on the list of Foreign Terrorist Organizations, but for some reason they refuse to label these groups as terrorists that they are, hampering law enforcement's ability to keep us safe," he said on Twitter.
The letter alleges that the Azov Battalion "is so well-known, in fact, that the 115th Congress of the United States stated in its 2018 omnibus spending bill that 'none of the funds made available by this act may be used to provide arms, training or other assistance to the Azov Battalion.' The United Nations has chronicled human rights abuses and incidents of torture in this group's relatively short history. Despite these facts, Azov has been recruiting, radicalizing, and training American citizens for years, according to the Federal Bureau of Investigation."
The members of Congress request a response no later than November 4, 2019.
Some military experts in Ukraine consider such an initiative has signs of Russian special services' possible operation.