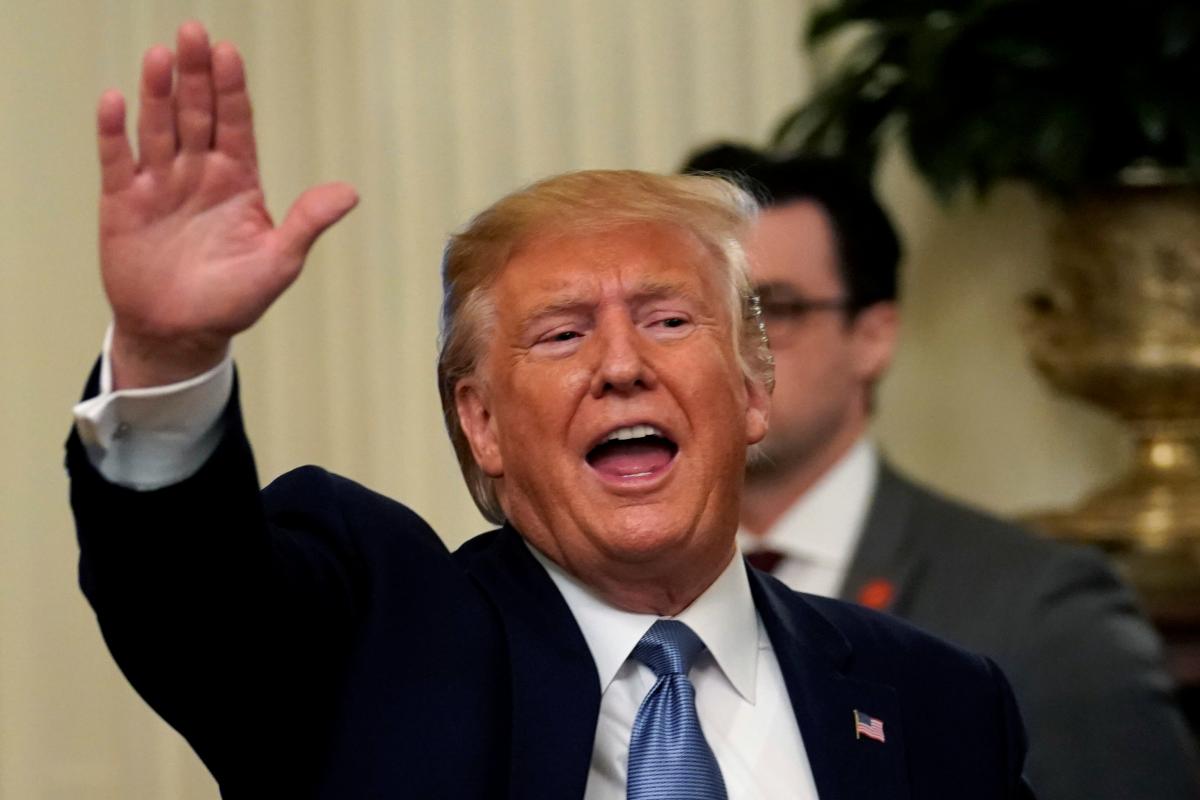 REUTERS
U.S. President Donald Trump says that William Taylor, a career diplomat and former Army officer who serves as the charge d'affaires in the U.S. Embassy in Ukraine, has not testified that the Ukrainian side was aware that military aid was being withheld.
"Neither he (Taylor) or any other witness has provided testimony that the Ukrainians were aware that military aid was being withheld. You can't have a quid pro quo with no quo… Where is the Whistleblower? The Do Nothing Dems case is DEAD!" he tweeted on October 23.
Read alsoReuters: U.S. diplomat testifies Trump tied Ukraine aid to politically motivated probes
As was reported, the top American diplomat in Ukraine testified on Tuesday that Trump made the release of U.S. security aid to Ukraine contingent on Kyiv publicly declaring it would carry out politically motivated investigations that he demanded. The comments by Taylor were in a copy of his statement to lawmakers posted online by U.S. media.
In closed-door testimony, Taylor said he was told by Gordon Sondland, the U.S. envoy to the European Union, that Trump had linked release of the aid to public declarations by Ukrainian President Volodymyr Zelensky that he would investigate Trump's domestic political rival Joe Biden, and his son Hunter Biden, as well as a debunked conspiracy theory about the 2016 election. Zelensky agreed to the request. The aid was later released.
Previously released text messages that Taylor sent to other senior U.S. officials denounced as "crazy" the idea of withholding the security aid to benefit a domestic political campaign.