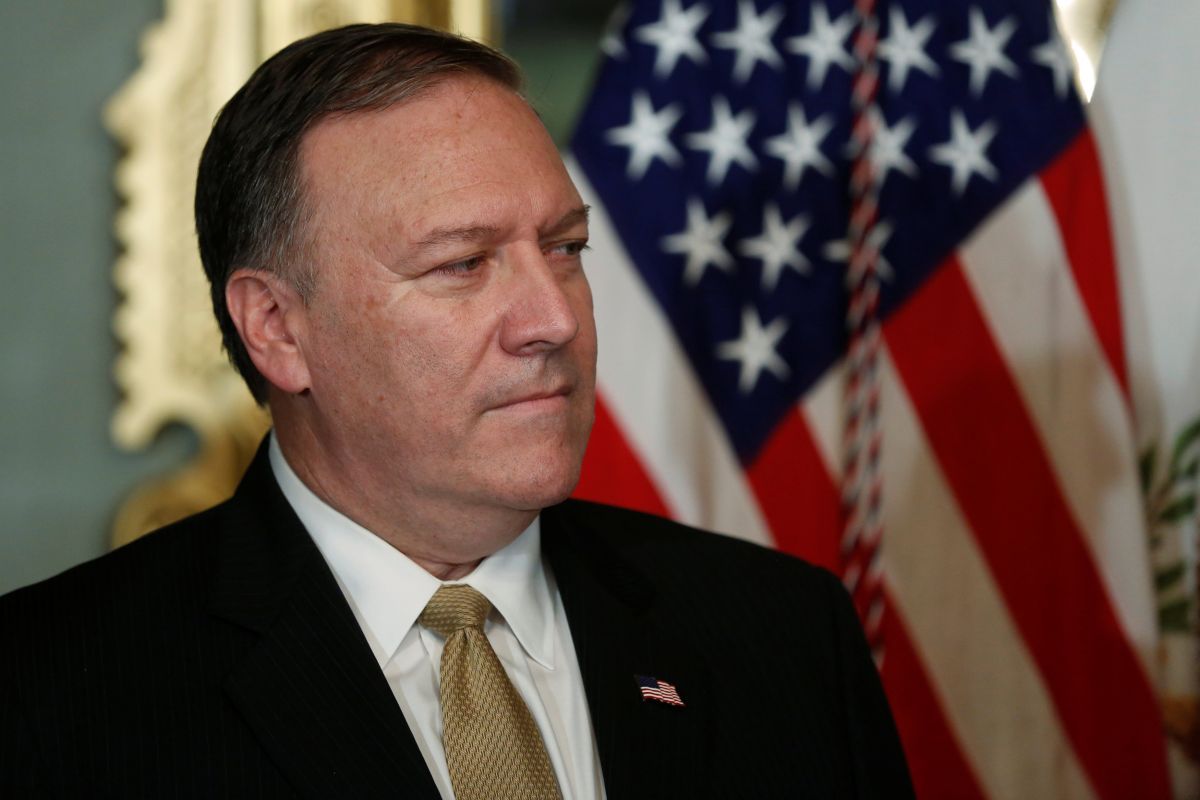 REUTERS
The acting U.S. envoy to Ukraine said he was told President Donald Trump wanted Ukraine's president Volodymyr Zelensky "in a public box" in order to get him to investigate Joe Biden's son in exchange for military aid.
Instead, it was Secretary of State Michael Pompeo who got boxed in, Bloomberg reports.
The White House disparaged the testimony Tuesday by Ambassador William Taylor – who saw a clear "quid pro quo" in Trump's decision to withhold military aid to Ukraine as leverage to extract political favors – as the work of "radical unelected bureaucrats." And now Pompeo must choose between backing a career diplomat he installed in the job just five months ago or sticking with the president at the risk of alienating the foreign service officers he leads.
"President Trump has done nothing wrong -- this is a coordinated smear campaign from far-left lawmakers and radical unelected bureaucrats waging war on the Constitution," White House spokeswoman Stephanie Grisham said. "There was no quid pro quo."
Read alsoYovanovitch is latest casualty of Trump war on career diplomats – media
As Pompeo weighs Tuesday's developments, Taylor is still the charge d'affaires at the U.S. embassy in Kyiv, the outpost's highest-ranking diplomat. Sending him back to Ukraine to keep doing his job would be seen as an implicit rebuke of Trump and risk Pompeo's potential bid for a Senate seat next year, but not doing so would further damage the secretary's standing with the State Department rank-and-file he needs to carry out the president's foreign policy agenda.
Pompeo has already passed up repeated opportunities to speak up for Yovanovitch, whom Trump denigrated in a July 25 phone call with Zelensky, or other current and former staff who have testified to the impeachment inquiry committee -- and later been insulted by Trump or his advisers.
Pompeo so far has largely kept silent, saying he doesn't discuss "personnel issues," a strategy that appears calculated to keep Trump close and satisfy the conservative voters whose support will be essential if he goes on to run for a U.S. Senate seat next year in Kansas, where he was a three-term congressman.