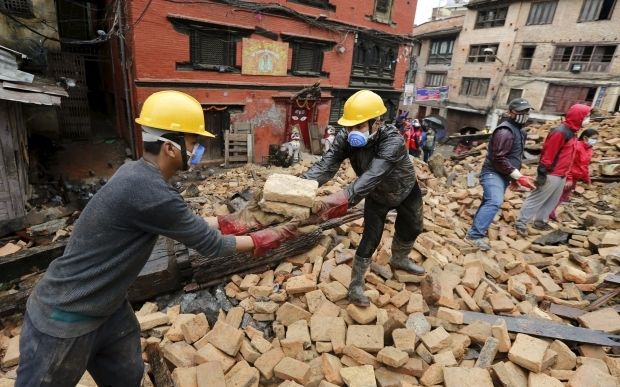 REUTERS
"The death toll could go up to 10,000 because information from remote villages hit by the earthquake is yet to come in," Prime Minister Sushil Koirala said.
On Wednesday, the government of Nepal announced three days of mourning for the victims of the quake.
The United Nations said eight million people were affected by the quake and that 1.4 million people were in need of food.
As reported earlier, a powerful earthquake rocked Nepal and sent tremors through northern India on Saturday. Its magnitude was revised down to 7.8 from an earlier estimate of 7.9.