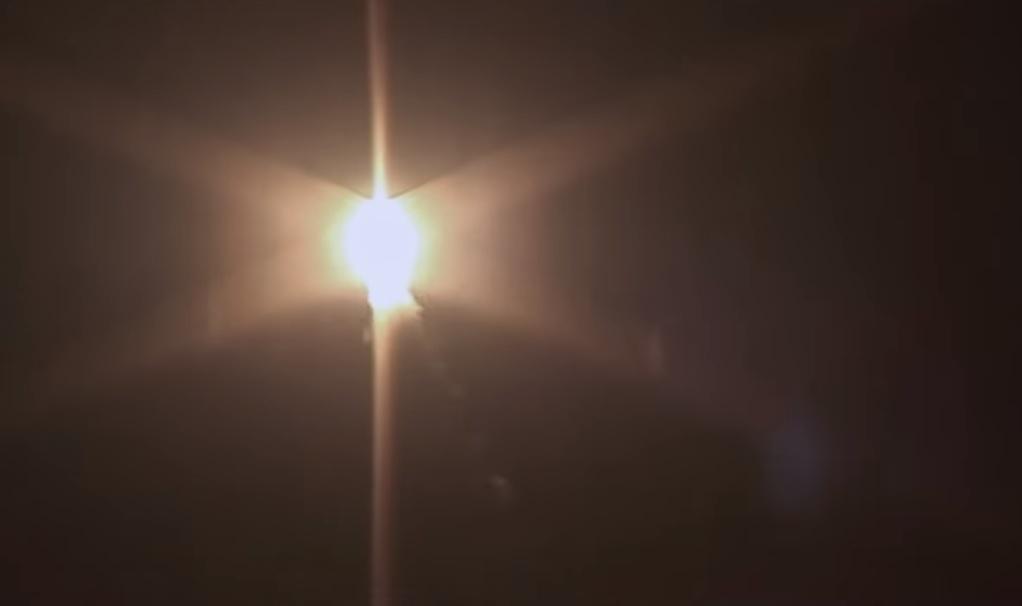 Snap from video
In the largest submarine maneuverer since the days of the Cold War, the Knyaz Vladimir Borei-class submarine for the first time launched a test missile that crossed the Arctic and hit the target on Russia's Far Eastern Kamchatka peninsula.
It was last week that eight Russian nuclear-powered submarines sailed out from their bases on the Kola Peninsula, Norwegian media reported on Tuesday, according to The Barents Observer.
Two of the subs protect the entrance to the eastern Barents Sea, being located in the waters east of the Bear Island. Another two are sailing south and southwest of the Bear Island and some sail further south and southwest in the northern part of the Norwegian Sea.
Wednesday morning, Russian defense ministry confirmed the successful launch of the ballistic missile, TASS reports.
"For the first time, project Borei-A's newest strategic missile submarine Knyaz Vladimir test-fired a sea-based Bulava ballistic missile," the Russian defense ministry reports.
The launch was planned as part of the Knyaz Vladimir's acceptance tests.
Kura training ground, where the missile hit after crossing the skies of the Arctic, is located on the Kamchatka Peninsula in the Far East of Russia.
When launching the missile, the submarine was submerged.
Read alsoUkraine intel assesses size of Russia's military force amassed in occupied Crimea
Knyaz Vladimir is the fourth Borei-class submarine, being the first one of the upgraded version, named Borei-A. The submarine will be part of the Northern Fleet with a homebase in Gadzhiyevo. This will be the second Borei-class sub with the Northern Fleet, after Yury Dolgoruky.
Another two subs of the same class are part of Russia's Pacific Fleet (Aleksandr Nevsky and Vladimir Monomakh).