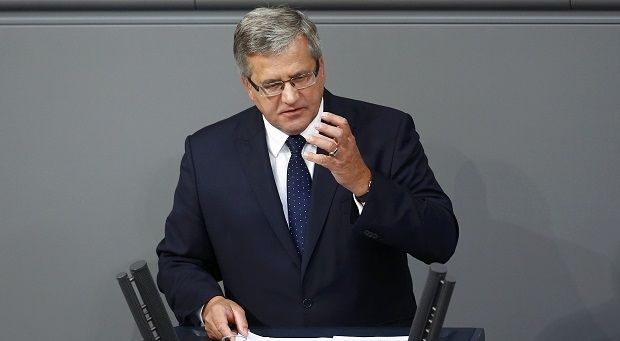 REUTERS
Polish President Bronislaw Komorowski announced this in his speech on the occasion of Constitution Day in Poland on May 3, Radio Poland has reported.
He said that the situation behind the eastern border of Poland was tense and noted the Poles have "a special occasion to closely monitor whether any new threat isn't looming."
"We are facing a challenge of how to maintain and strengthen freedom. From the period of Poland's history which goes back to the Constitution of May 3, 1791, we've learnt a lesson that freedom is not given once and for all," Komorowski said.
"Soon, on May 9, Red Square in Moscow will turn into an armored square. There will be those units that have recently attacked neighboring Ukraine in front of us and the whole world, demonstrating their force. It has been a long time since a military conflict was as close to the Polish borders as now," he added.
"One should bear in mind that in this military demonstration, demonstration of force, we are talking not about history, but about the present and future. It is the image of today's unstable and restless world," he added.