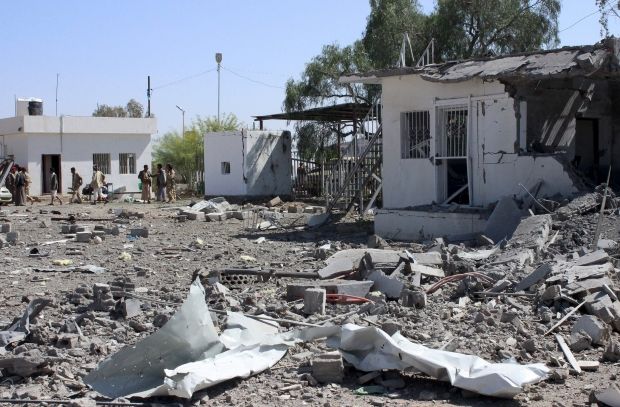 REUTERS
Air strikes were also launched on the Yemeni province of Marib, according to the Ukrainian newspaper ZN.UA, with reference to the World Post.
Currently no information about damage or casualties is available.
At the same time, Saudi Arabia announced plans to call cease fire in order to deliver humanitarian aid to Yemeni residents.
"Saudi Arabia is consulting with members of the alliance ... to find specific places to deliver humanitarian assistance, during which there will be a halt of all air operations, and in specific timings to help deliver the aid," Saudi Foreign Minister Adel al-Jubeir said.
The official Saudi Press Agency also reported that Al-Jubeir warned the rebels against exploiting any possible halt in airstrikes, and saying the kingdom would resume airstrikes if there were any violations impeding humanitarian efforts.