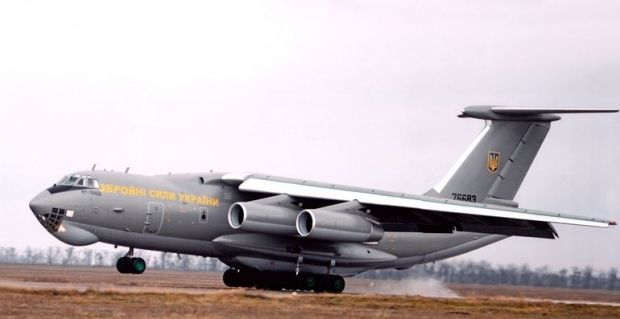 Photo from Ukrainian Defense Ministry Press Service
This was announced by the Director of the Department of Consular Services of the Ministry of Foreign Affairs of Ukraine Andriy Sibiga, a correspondent for Ukrainian online newspaper Ukrainka Pravda reported from Nepal.
The aircraft's departure was scheduled for 1500 local time on Tuesday. All of the Ukrainians to be evacuated are being brought to the airport in the Nepali capital Kathmandu by bus.
As reported, when returning from Nepal to Ukraine the aircraft will land in Delhi for refueling, and also land in Baku to enable its pilots to rest.
As UNIAN reported earlier, 7.8 magnitude earthquake hit Nepal in the morning on April 25. According to the recent data, the earthquake killed more than 7,000 people, with more than 14,300 being affected.
According to the Foreign Ministry, the total number of Ukrainian citizens in Nepal at the time of the earthquake could amount to 210. About 100 Ukrainians have said they wish to be evacuated.
On April 30, the Ministry of Defence sent IL-76 to evacuate the Ukrainian citizens. The aircraft made a temporary landing in Delhi, where it was discovered that the plane was in need of repair. Parts were sent from Ukraine.