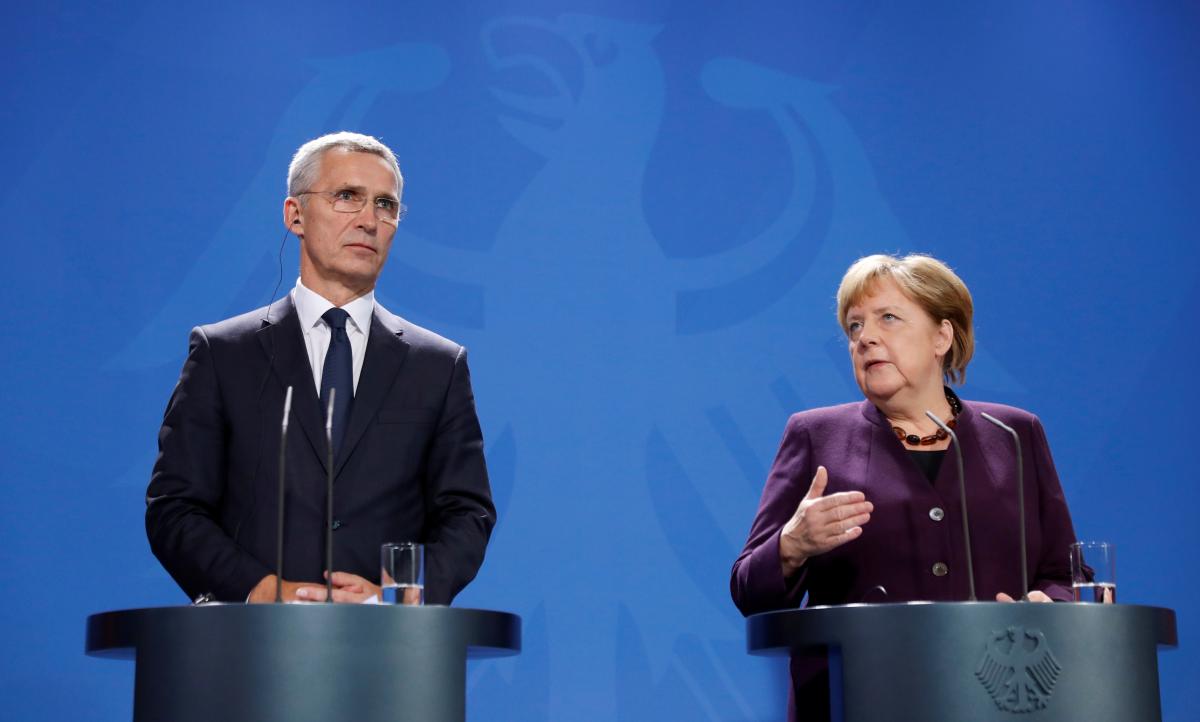 REUTERS
French President Emmanuel Macron used "drastic words" when he described NATO as experiencing a "brain death", German Chancellor Angela Merkel said on Thursday, saying that was not her view.
"NATO remains a cornerstone of our security," Merkel told reporters, according to Reuters.
NATO Secretary-General Jens Stoltenberg also rejected the characterisation during a joint news conference in Berlin.
"Germany plays a leading role in our Alliance," NATO General Secretary Jens Stoltenberg tweeted. "We agree that a strong NATO is essential for peace and security in Europe, and that we must continue to invest to keep NATO strong."
Read alsoEmmanuel Macron warns Europe: NATO is brain-dead – The Economist
Earlier today, it was reported that French President Emmanuel Macron, in an interview with British weekly The Economist, warned fellow European countries that they could no longer rely on the United States to defend North Atlantic Treaty Organization (NATO) allies.
"What we are currently experiencing is the brain death of NATO," Macron was quoted as saying, according to Reuters.
Asked whether he still believed in the Article Five "collective defense" stipulations of NATO's founding treaty - under which an attack against one ally is considered as an attack against all allies - Macron answered: "I don't know."