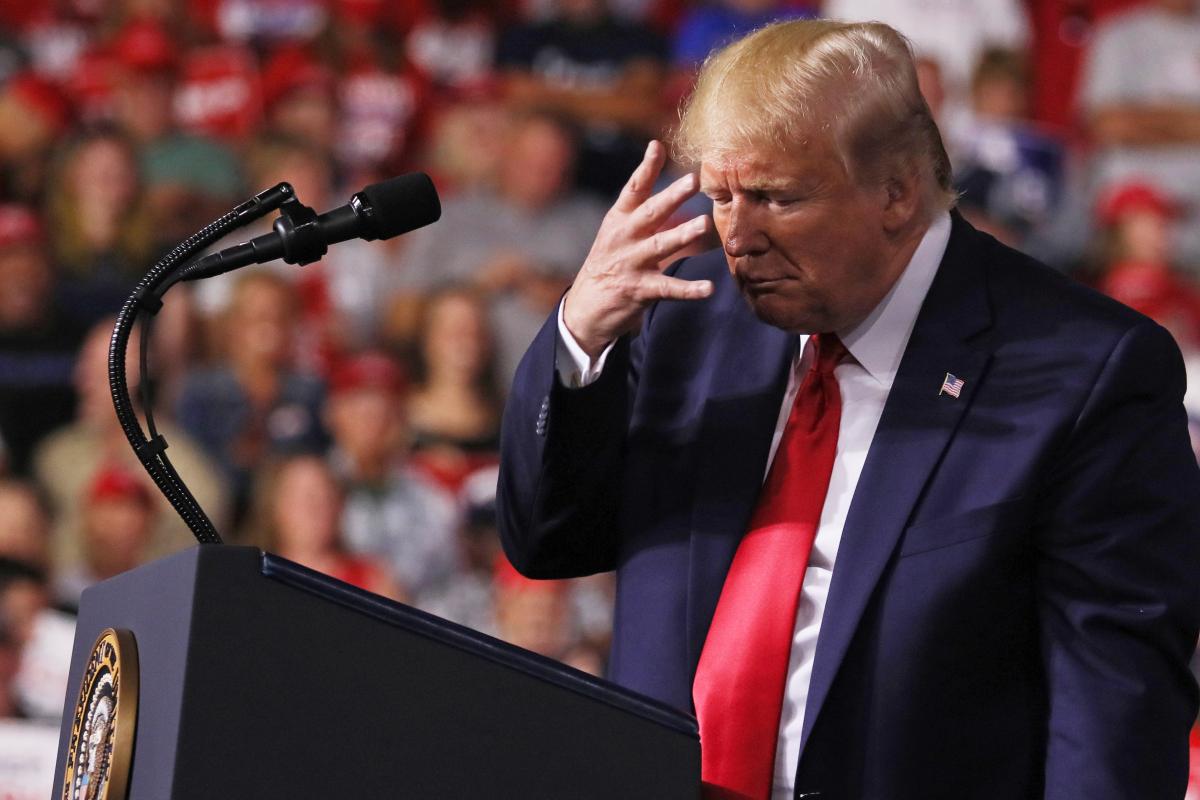 REUTERS
Senior Democratic and Republican lawmakers presented dueling narratives on Wednesday as a U.S. congressional impeachment inquiry that threatens Donald Trump's tumultuous presidency entered a crucial new phase with the first public hearing.
Democrats leading the U.S. House of Representatives probe have summoned three U.S. diplomats – all of whom have previously expressed alarm in closed-door testimony about Trump's dealings with U.S. ally Ukraine – to detail their concerns under the glare of wall-to-wall news coverage this week. The public hearings are scheduled for Wednesday and Friday, Reuters said.
With a potential television audience of tens of millions looking on, Democratic Representative Adam Schiff, chairman of the House of Representatives Intelligence Committee, opened the historic session – the first impeachment spectacle in two decades – in an ornate hearing room packed with journalists, lawmakers and members of the public.
Schiff's accusations that Trump abused his power was met by a staunch denial by the panel's senior Republican, Devin Nunes, of the Republican president's complicity in a saga that revolves around whether Trump and his aides improperly pressured Ukraine to dig up dirt on a political rival for his political benefit.
The day's two witnesses – William Taylor, the top U.S. diplomat in Ukraine, and George Kent, the deputy assistant secretary of state for European and Eurasian affairs – followed with opening statements echoing their earlier closed-door testimony about their alarm over efforts to get Ukraine to open an investigation of former Vice President Joe Biden, a leading contender for the Democratic nomination for the 2020 election.
"The questions presented by this impeachment inquiry are whether President Trump sought to exploit that ally's vulnerability and invite Ukraine's interference in our elections," Schiff said in his opening statement.
"Our answer to these questions will affect not only the future of this presidency, but the future of the presidency itself, and what kind of conduct or misconduct the American people may come to expect from their commander-in-chief," Schiff said.
Schiff added, "If this is not impeachable conduct, what is?"
This week's hearings, where Americans are hearing directly for the first time from people involved in events that sparked the congressional inquiry, may pave the way for the Democratic-led House to approve articles of impeachment – formal charges – against Trump.
That would lead to a trial in the Senate on whether to convict Trump of those charges and remove him from office. Republicans control the Senate and have shown little support for Trump's removal.