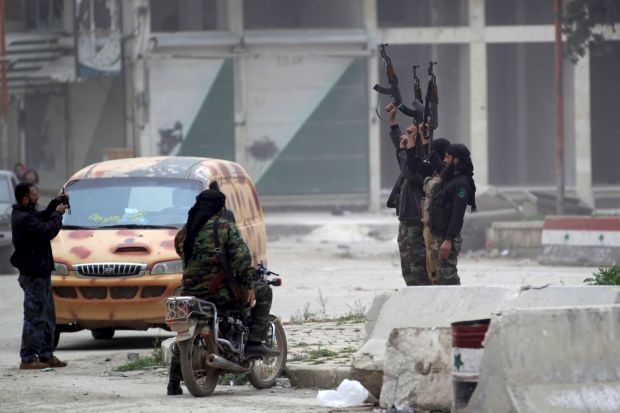 REUTERS
Washington is planning to train about 5,000 Syrians during the next year. A contingent of 400 U.S. servicemen has already arrived in Turkey and Jordan. Currently, the military training program envisages training at least 3,000 Syrian rebels.
The U.S. military will train Syrian rebels in the use of firearms, radio transmitters, medical assistance, as well as combat tactics. In addition, the United States will provide the rebels with weapons, trucks and communications equipment.
Upon completion of military training, the rebels will be able to protect the settlements they hold from Syrian militants of the Islamic State of Iraq and Levant.
However, the Pentagon is concerned that some of the rebels that are to be trained will later fight against the regime of Bashar al-Assad in Syria, something not envisaged in the plans of the U.S. military.
Khaled Khoja, the president of the Syrian National Coalition, has stated that the rebels would fight with both ISIL fighters and with the Assad regime's troops.