Tusk: Europe will act differently than in 1939
President of the European Council Donald Tusk says that European countries have once again faced with evil, as was the case on the eve of World War II, but he says he is convinced that Europe will be able to act differently this time.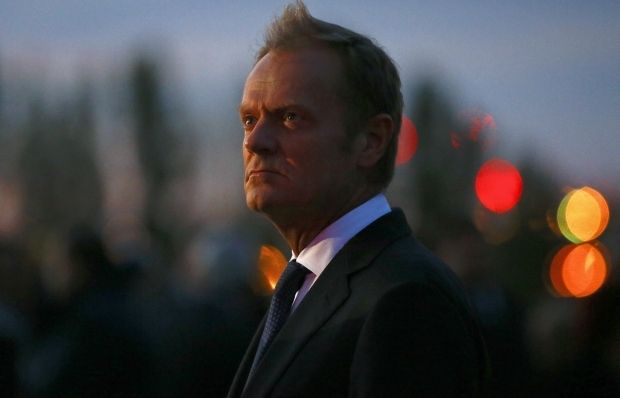 REUTERS
He announced this in Gdansk, Poland, during political discussions about what lessons have been learnt from World War II, an UNIAN correspondent reported.
"We have read that evil is banal – [Ukrainian] President Petro Poroshenko knows better than we do today that evil is here again," Tusk, who previously headed the Polish government, said.
According to him, European discussions more often touch upon the subject of the "war of death and bloodshed," stressing that it is impossible to predict now what the future holds. At the same time, in his opinion, Europe is able to pursue a different policy than it was on the eve of World War II.
"How deeply I believe that Europe can be responsible in a different way than in 1939, the Europeans can feel responsible for the entire continent, not just for their people," he said.
Tusk also noted that European politicians are also aware of the consequences of their actions, noting that a few officials are going to a Victory Day parade being organized by the Russian authorities in Moscow. "We've started to think which victory the organizer of the parade has designated for the future," he said.
The European Council President also says he believes that Europe can be strong and it needs to be treated with respect.
If you see a spelling error on our site, select it and press Ctrl+Enter