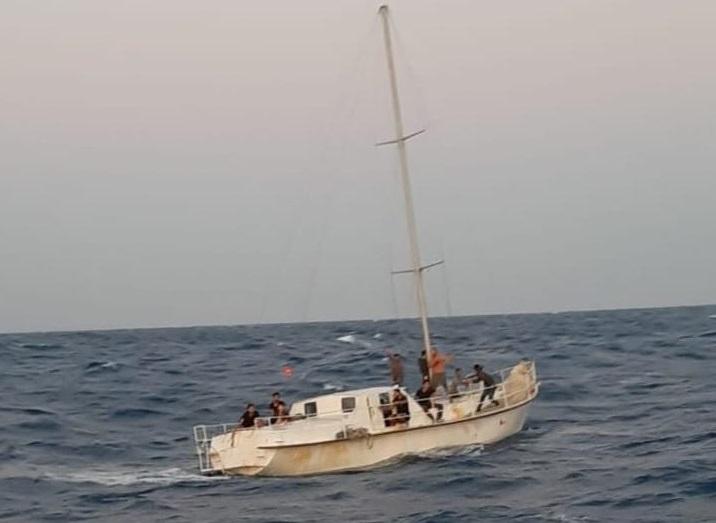 State Border Guard Service of Ukraine
A yacht with 74 illegal immigrants on board was found off the coast of Italy.
The vessel was operated by two Ukrainian nationals, as reported by the press office of the State Border Guard Service of Ukraine.
"Recently, the SBGS received confirmation of the fact that, on a tip provided by Europol about a boat that could be used in illegal activities, the Italian coast guard stopped the drifting yacht," the report said.
"On board the small ship were as many as 74 passengers who identified as Iraqi citizens. The crew of the yacht consisted of two Ukrainians, born in 1980 and 1988. The Italian police arrested our compatriots for facilitating illegal migration," the SBGS reports.
Read alsoAlmost 900,000 Ukrainian labor migrants working in Poland
The State Border Guard Service of Ukraine, together with the National Police and Europol, are taking active measures to counter this type of criminal activity. Investigative actions are underway, with an ultimate goal of bringing to justice the persons, including foreign citizens, involved in attracting Ukrainian citizens to criminal activities abroad.
The agency has called on citizens of Ukraine to carefully study job offers of a dubious nature so as not to become victims of criminals.