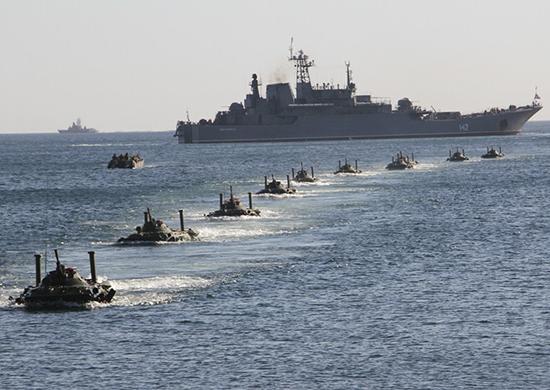 Russian Defense Ministry
In 2019, Russian navy strengthened its presence in the Black Sea.
The fleet, headquartered in the occupied Crimea, the peninsula snatched from Ukraine following an internationally non-recognized sham referendum, has been replenished by nine vessels.
"In 2019, the fleet received five high-end ships and boats, including the Dmitry Rogachev patrol ship, the Ivan Antonov minesweeper, and three landing boats. In addition, the auxiliary fleet was replenished with four new support vessels, including sea ​​and raid tugs, a rescue tugboat, and a self-propelled floating crane," the Russian defense ministry reports.
Read alsoUkraine's Defense Minister comments on likelihood of Russian attack from Crimea
Also, the Ingushetia small rocket ship, armed with Kalibr cruise missiles, is at the final testing stage.
The ship may become part of the Black Sea Fleet as early as this December.
As UNIAN reported earlier, at the end of October, Russia's Prince Vladimir nuclear submarine conducted first live fire tests of the Bulava intercontinental ballistic missile.