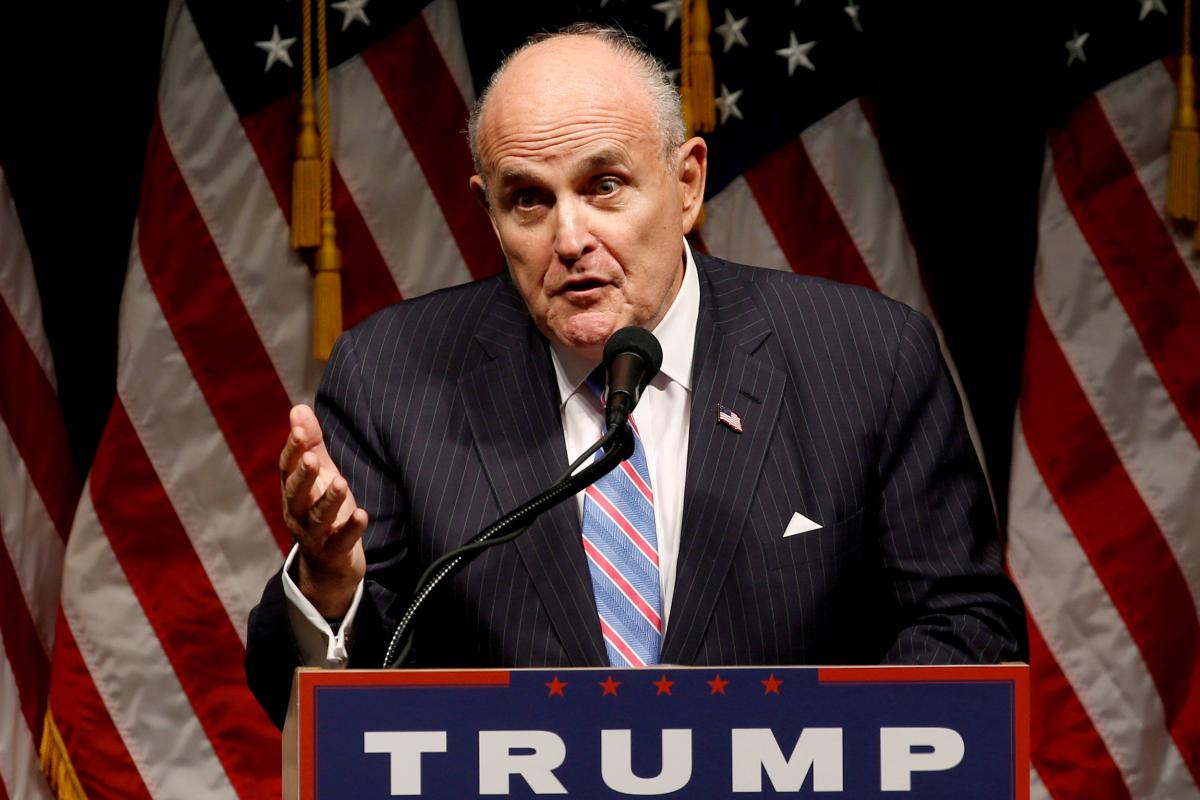 REUTERS
Rudolph W. Giuliani is in Europe this week continuing to gather information that he hopes will be politically advantageous to his client, U.S. President Donald Trump.
Giuliani met in Budapest on Tuesday with a former Ukrainian prosecutor, Yuriy Lutsenko, according to The New York Times.
He then arrived in Kyiv on Wednesday seeking to meet with other former Ukrainian prosecutors, including Viktor Shokin and Kostiantyn Kulyk, according to people familiar with the effort.
The former prosecutors, who have faced allegations of corruption, all played some role in promoting claims about former Vice President Joe Biden, a former United States ambassador to Ukraine and Ukrainians who disseminated damaging information about Trump's campaign chairman, Paul Manafort, in 2016.
Read alsoRudy Giuliani sought role in Ukraine bank case while he dug for dirt – media
Those claims, some baseless and others with key disputed elements, have been the foundations of the effort by Trump and Giuliani "to pressure the Ukrainian government to commit itself to investigations that would benefit Mr. Trump heading into his re-election campaign," the report says, adding that that effort in turn has led to the impeachment proceedings in the House against the U.S. president.
Mr. Giuliani is using the trip, which has not been previously reported, to help prepare more episodes of a documentary series for a conservative television outlet One America News promoting his pro-Trump, anti-impeachment narrative.
Also joining Mr. Giuliani and the OAN crew in Budapest were two former Ukrainian officials who have been supportive of Mr. Trump, ex-diplomat Andrii Telizhenko and ex-MP Andrii Artemenko.
The pair, along with a third former Ukrainian official, ex-central election commission chief Mykhaylo Okhendovsky, recorded interviews at OAN's studios in Washington late last month.
Artemenko and Okhendovsky called into question the authenticity of the ledger listing payments to Paul Manafort.