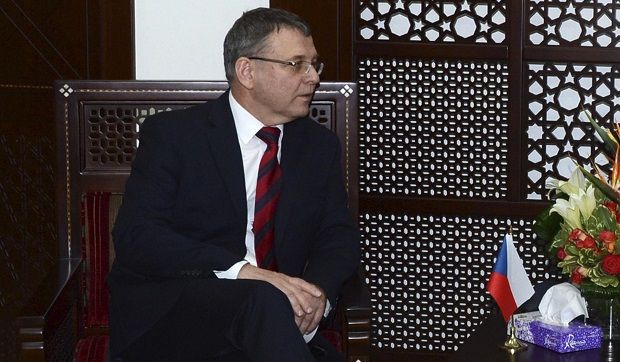 REUTERS
"It would be nice to finally stop playing hide and seek," Zaorálek  said, German news broadcaster Deutsche Welle quoted him as saying.
According to the Czech Foreign Ministry, any so-called hybrid war, when the soldiers are fighting without insignia, could lead to stalemate, German news agency DPA reported.
In turn, Klimkin assured his counterpart that the two Russian soldiers that Ukrainian forces captured on May 17 near Luhansk have been treated humanely.
The Ukrainian government has accused the soldiers of fighting on the side of the Russian-backed militants in eastern Ukraine, and says they will be prosecuted under charges of terrorism.
According to Ukrainian laws, the soldiers could face life imprisonment if found guilty of terrorist activities.
Moscow has denied that the captured soldiers are acting servicemen of the Russian armed forces, contradicting the claims of the Ukrainian authorities and the Russian soldiers themselves. However, there is mounting evidence that Russia is heavily involved in the conflict, and probably had a hand in starting it in the first place.