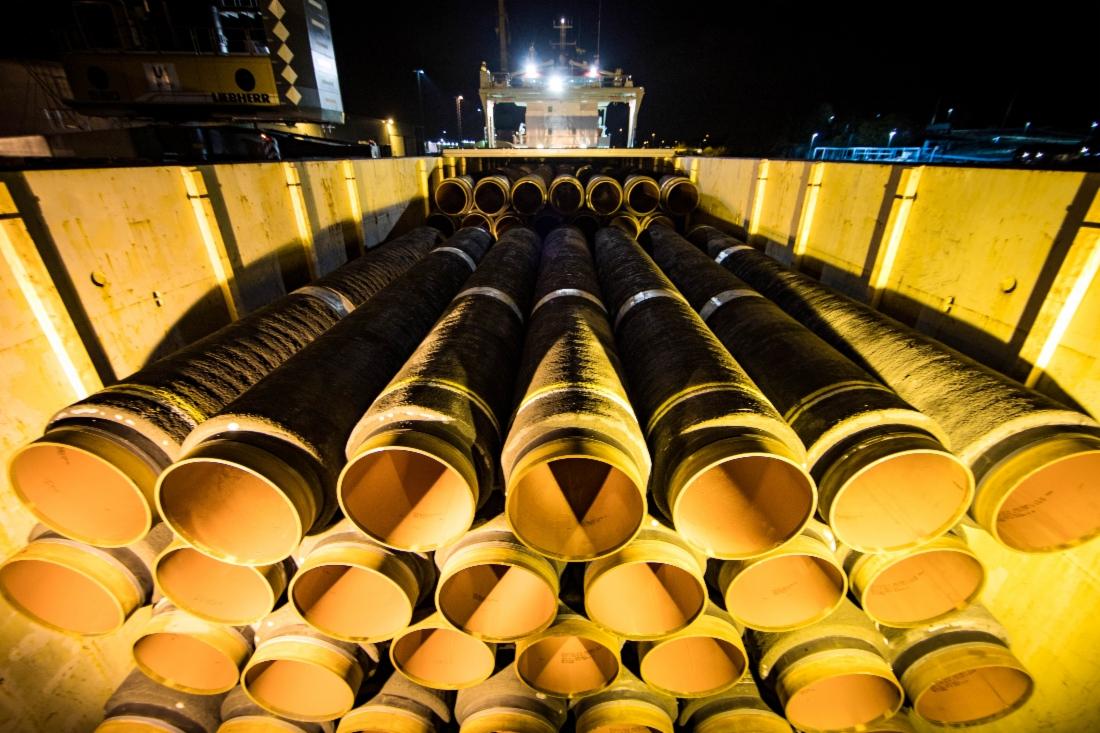 Photo from gazprom.ru
The U.S. conceded it won't be able to stop completion of the controversial Nord Stream 2 natural gas pipeline from Russia to Germany, acknowledging the failure of a years-long effort to head off what officials believe is a threat to European security.
The massive $11-billion project is just weeks away from completion and has led President Donald Trump to call Germany "a captive to Russia." He has criticized the European Union for not doing more to diversify imports away from the nation that supplies more than a third of its gas, Bloomberg wrote.
Senior U.S. administration officials, who asked not to be identified discussing the administration's take on the project, said sanctions that passed Congress on Tuesday as part of a defense bill are too late to have any effect. The U.S. instead will try to impose costs on other Russian energy projects, one of the officials added.
Read alsoU.S. Senate approves sanctions targeting Nord Stream 2
The admission is a rare concession on what had been a top foreign-policy priority for the Trump administration and highlights how European allies such as Germany have been impervious to American pressure to abandon the pipeline. It also shows how the U.S. has struggled to deter Russia from flexing its muscles on issues ranging from energy to Ukraine to election interference.
"It has been a commercial project, but with a huge geopolitical dimension attached to that," Peter Beyer, who is German Chancellor Angela Merkel's trans-Atlantic policy coordinator, told Bloomberg Television in an interview in Berlin on Wednesday. "I'm expecting that the sanctions, if Donald Trump is going to sign that bill, will not have a big effect on that project."
The administration is hoping to sharpen its focus on Russia when Deputy Secretary of State John Sullivan, who was confirmed as ambassador to the country last week, heads to Moscow next month. The post has been vacant since early October, when former envoy Jon Huntsman stepped down, and ties between the two countries have only continued to sour.
On a visit to Poland in February, Secretary of State Michael Pompeo said the Nord Stream 2 project "funnels money to Russians in ways that undermine European national security."
Trump has indicated that he'll sign the legislation passed Tuesday. The penalties on companies building the project, led by Russian energy company Gazprom PJSC, would be effective immediately, according to a Senate Republican aide.