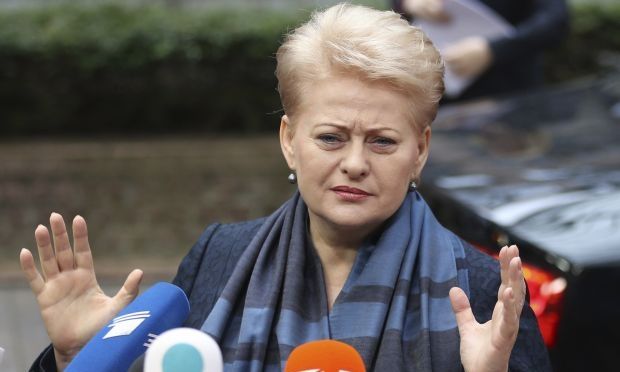 REUTERS
"In fact, Russia is worse than in the days of Stalin, and is waging the first non-convention war using cyber-attacks, as well as information and propaganda attacks," Grybauskaitė said.
According to Grybauskaitė, a Russian-language channel of counter-propaganda is unlikely to be able to withstand such attacks.
Moreover, she said that the purpose of Russian President Vladimir Putin was to destabilize the situation in Ukraine, but he would not likely do more.
"Europe is not such a weak point that he could put pressure on it," she said.
At the same time, Grybauskaitė called for the extension of sanctions against Russia, as the Minsk agreements are not being implemented by Moscow.