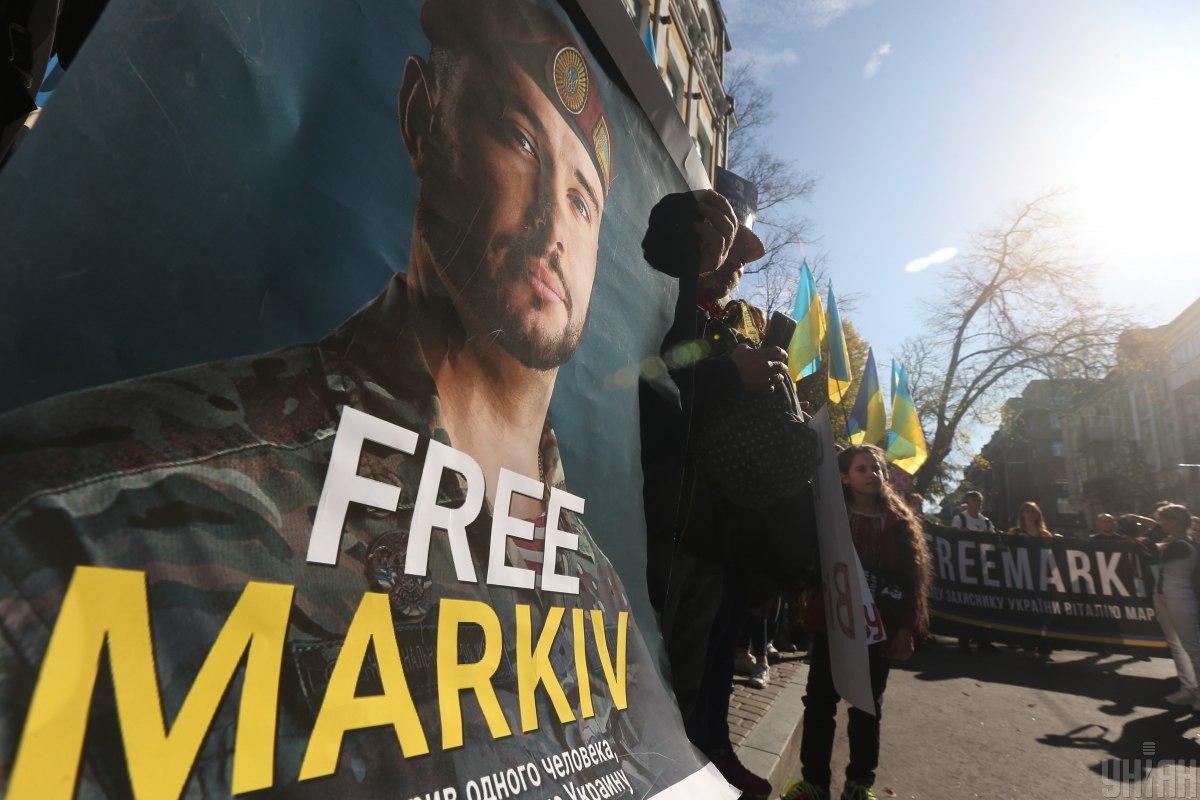 The verdict claims Markiv is complicit in the murder of a Ukrainian war photographer / Photo from UNIAN
An Italian court has sentenced Vitaly Markiv, a Ukrainian who also holds Italian citizenship, to 24 years in prison on charges of helping coordinate an artillery strike in Donbas, which killed an Italian war photographer.
I raised eyebrows when the court released its reasoning in the fall showing that among the evidence presented by Italian prosecutors were reports from publications that are generally considered outlets for Russian propaganda, The New York Times reports.
Experts say the inclusion of two videos from Russia Today, plus a report on the website Russkaya Vesna that the Ukrainian government said was false, raised questions about the extent to which fake news, after infiltrating the West's news media and elections, is now penetrating its courts.
"Contamination is by its nature expansive," said Luciano Floridi, a professor of philosophy and the ethics of information at Oxford who has studied the effects of disinformation. And it can easily spread from media and politics to the judiciary, he added.
Prosecutors said they did not consider the Russia Today reports decisive in the verdict, and members of the jury are not permitted to discuss what convinced them of Mr. Markiv's guilt.
Read alsoUkraine appeals against Ukrainian guardsman Markiv's sentence in Italy (Video)
But the inclusion in court of the propaganda and disinformation, regardless of its persuasiveness, has raised alarm with experts and some politicians.
In November, the Ukrainian government, which was made a co-defendant in the case and thus liable for economic damages, appealed the decision.
This month, the liberal party, More Europe, argued that the trial was tainted by "hearsay and prejudices" and asked the European Union to send observers to the appeal trial, which is expected to begin this spring.
Among the evidence presented to prove Markiv's guilt were videos described as "open source," "found on YouTube" or "from a local TV station," all of which bore the logo of Russia Today and are still found on its YouTube channel.
The ruling also cites an article in Russkaya Vesna, alleging that Ukraine's Interior Ministry conspired with Mr. Markiv's fellow guardsmen to protect him.
It included a document, purportedly leaked from the Ukrainian authorities, instructing Mr. Markiv's comrades to testify in his favor.
The Ukrainian government said the document was a forgery.
"Our interior minister intervened personally to make it clear that the thing was fake," said Yaroslav Moshkola, an official from the Ukrainian Embassy in Rome. "It's very strange that the court accepted this document."
Read alsoInterior Minister Avakov briefs Italy's Ambassador on important details in Markiv case
The jurors wrote in the final ruling that Mr. Markiv's fellow guardsmen "were instructed to give pre-agreed answers" and that the Russkaya Vesna article "contains some elements that seemed to be pointing toward the truth."
Serena Quattrocolo, a law professor at Eastern Piedmont University, said that more broadly, the inclusion of material found online from disputable sources in Italian courts was "part of an unsettling scenario and of larger problem."
Italy is particularly vulnerable to Russian "active measures." According to Italy's Authority of Communication, disinformation is growing in the country. The current chair of Italy's state television broadcaster RAI has spread conspiracy theories online and has been frequently interviewed by Russia Today and Sputnik.
The appearance of Russian propaganda in court crosses a new threshold, a challenge for which Italy may not be fully prepared.
Mr. Markiv is appealing the verdict, which also demanded that Ukraine pay reparations to Mr. Rocchelli's parents, widow and young son and to the two journalists' guilds.