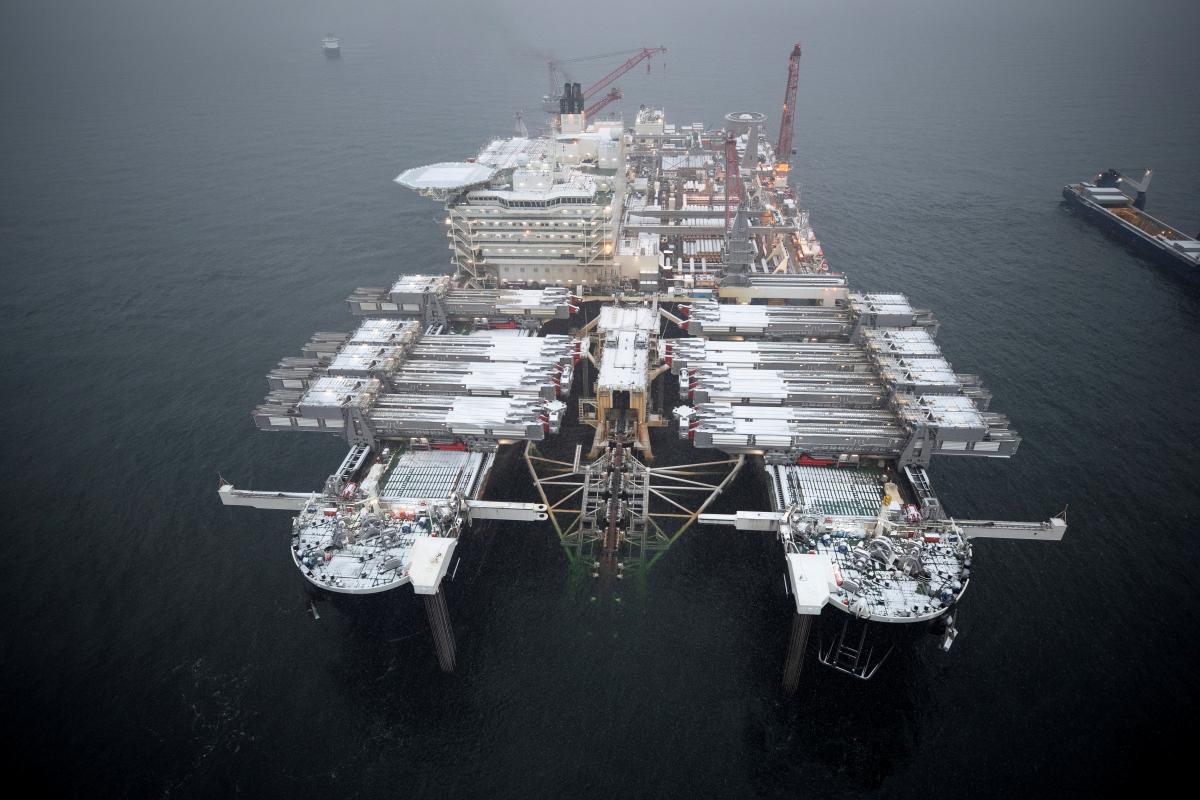 REUTERS
When talking about friendship between men, Russia and Germany, two names immediately come to mind: Vladimir Putin and Gerhard Schroeder. The Russian President and the former German Chancellor have been celebrating their close contacts in public for years.
However, there is another German that Putin can fully rely on: Matthias Warnig, the head of the Russian Nord Stream 2 Baltic Sea pipeline, which U.S. President Donald Trump is a big thorn in the side, Der Standard reports.
Unlike Schroeder, Warnig operates in the background and has kept a low profile. But he also has the best contacts to Moscow. And his friendship with Putin lasts significantly longer than that of Schroeder.
The 64-year-old Warnig comes from Altdoebern in Brandenburg, he studied at the East Berlin University of Economics in East Germany. "From 1981 to 1990 Matthias Warnig held various positions with the GDR government, including the Ministry of Foreign Trade and the cabinet," says Nord Stream 2's website.
Read alsoRFE/RL: Trump signs NDAA into law, triggering sanctions on Russia's Nord Stream 2 pipeline
There is no mention of Warnig spying for the Stasi from 1974 onwards. "Arthur" was his code name, from the Duesseldorf GDR trade mission he supplied information about West German companies to East Berlin.
After the reunification, his good contacts in the west and east paid off. In 1990 Warnig joined Dresdner Bank, in 1991 it opened its representative office in St. Petersburg. At that time, Putin was an official there, responsible for external relations.
The two ex-agents – Putin had been in Dresden as a KGB operative – became friends. Warnig also helped Putin privately, according to the daily Die Welt. When his wife Liudmila was seriously injured in a traffic accident in 1993, the operation was carried out at the expense of Dresdner Bank in Germany.
Putin never have forgot that. Starting in 2006, Warnig headed Nord Stream, which built the first pipeline through the Baltic Sea. He is also a member of the supervisory boards of the pipeline operator Transneft, the state-owned Russian VTB Bank, and the Russian oil giant Rosneft, and sits on the board of directors of Gazprom Schweiz AG.
In 2012 Putin awarded him the "Order of Honor". Warnig also has an apartment in Moscow.