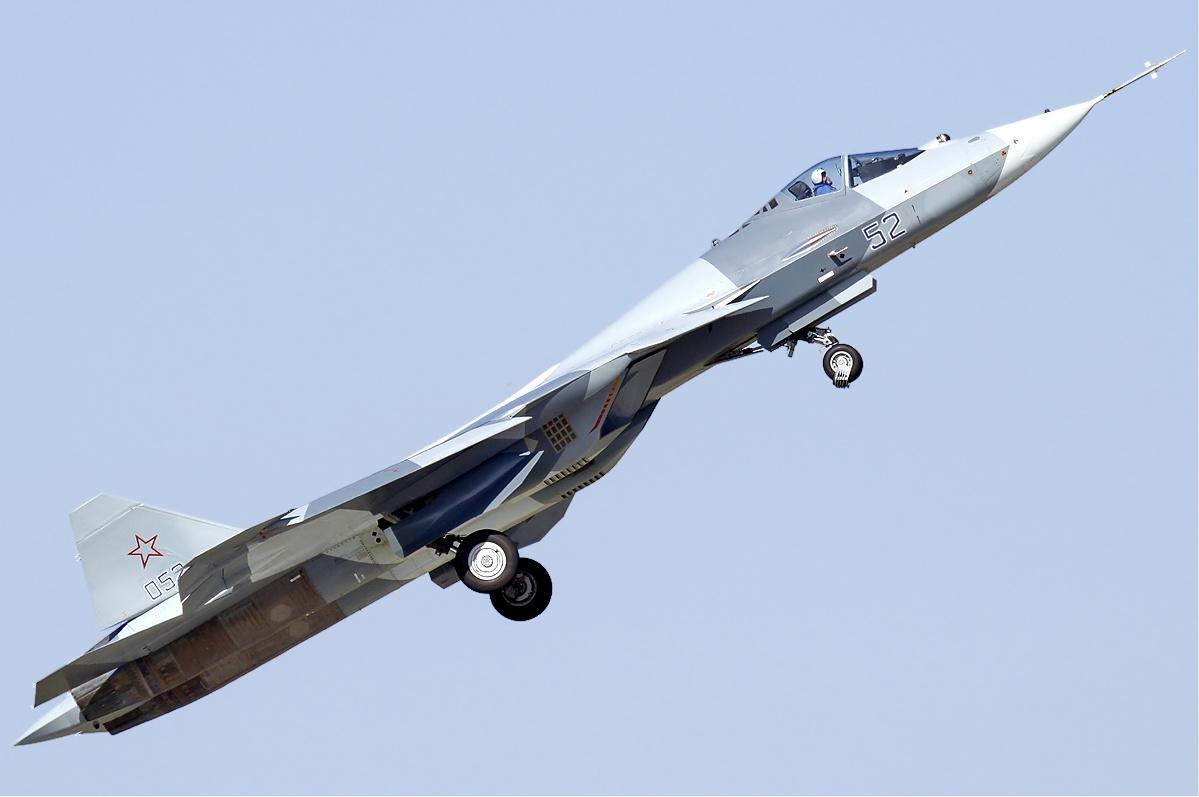 The pilot has ejected / wikipedia.org
Russia's hi-end hypersonic multifunctional Su-57 fighter jet has crashed during a factory trial in Khabarovsk region in the country's Far East.
The pilot has safely ejected, RIA Novosti reported.
Read alsoRussian Mi-28 helicopter crashes in Krasnodar Area
No ground damage is being reported, according to the manufacturer.
The detailed report on the circumstances of the crash is yet to be released after the jet's black boxes are recovered and studied. So far, the main versions are aircraft malfunction and a piloting error.