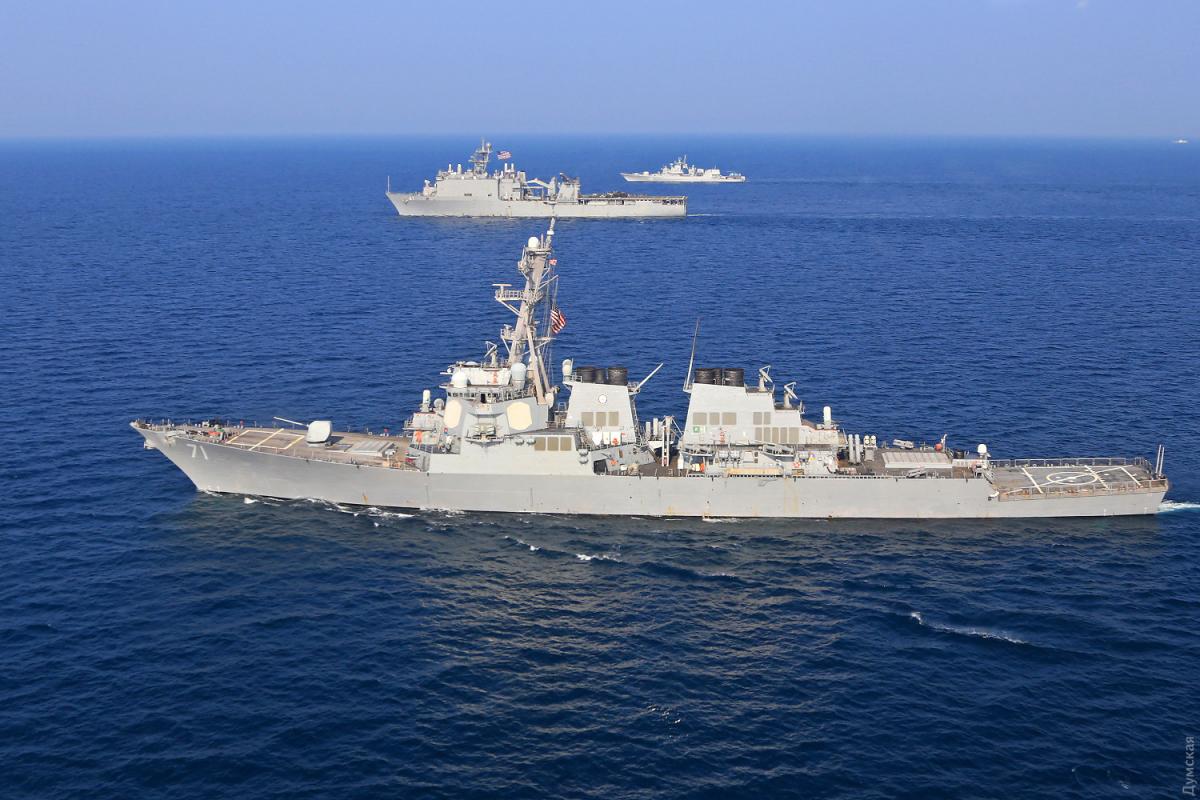 On Dec 24, USS Ross arrived at the Odesa port / Dumskaya
A pair of Su-24M bombers, supported by fighter jets of the Russian space forces simulated a missile attack on the U.S. Navy's USS Ross, which was en route to Odesa in the Black Sea.
"On December 23, a pair of Su-24M front-line bombers, covered by Su-27 (Su-30) fighter jets of the Russian space forces, simulated in the Black Sea area a missile attack on sea surface goals," reads the report by the Ukraine Air Force Command press service.
According to intelligence data, their target was the USS Ross missile destroyer, which was heading to the port of Odesa.
Read alsoU.S. Navy destroyer arrives at Odesa port
It is noted that the aircraft performed a maneuver typical of a cruise missile airstrike before returning to their home base.
"Against the backdrop of the political crisis in Europe, the military aggression of the occupier state in Donbas and Crimea, saber-rattling and a show of force have become a traditional method of Russia's influence on Western countries, including those that have imposed sanctions against the Russian Federation," the report says.
As UNIAN reported earlier, USS Ross (DDG-71) missile destroyer on December 24 arrived at the Odesa Sea Port.