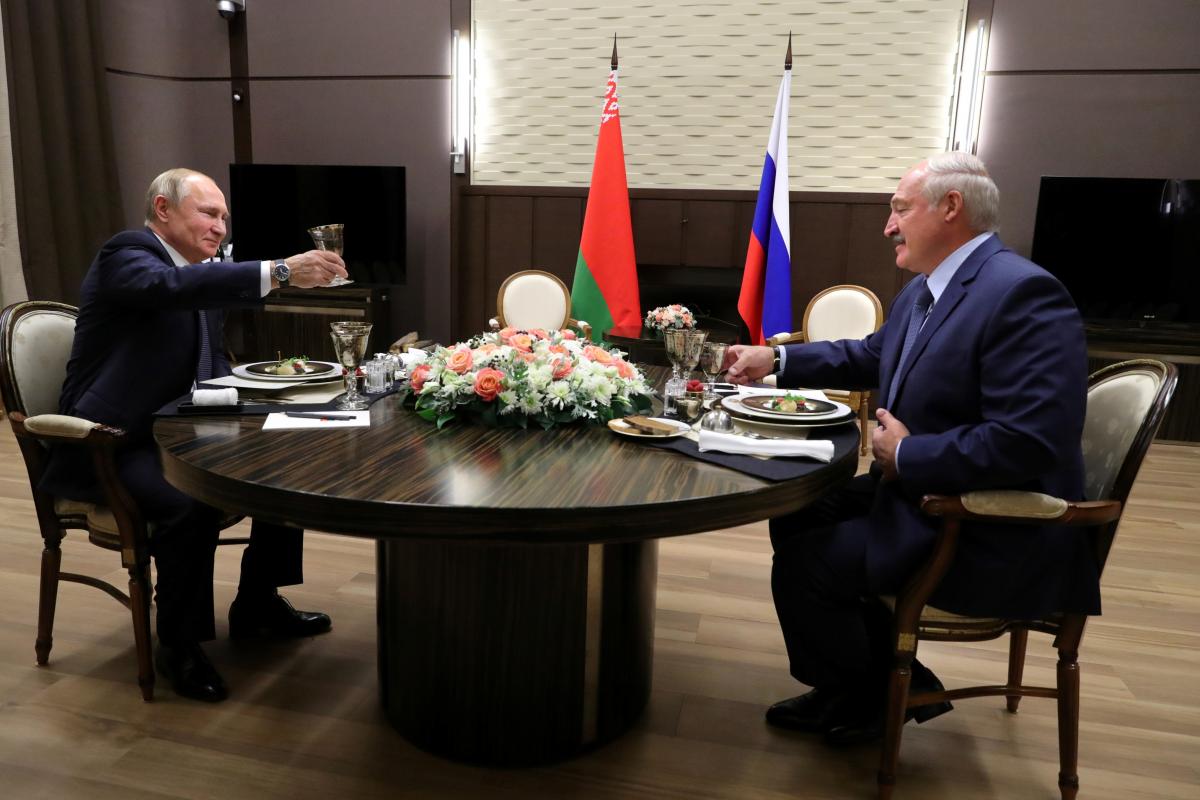 REUTERS
Russia has been putting more pressure and tightening its grip on Belarus over the past years, says Belarusian President Alexander Lukashenko.
In an interview with the Echo of Moscow Radio, Lukashenko said the international community would react accordingly to Russia's actions if Moscow tried to violate sovereignty of Belarus.
"If Russia tries to violate our sovereignty, you know how the international community will react, they will be drawn into the war. The West and NATO will not tolerate this [the possible encroachment on the sovereignty of Belarus] as they'll consider it a threat to them. And in some ways they are right," said Lukashenko.
Read alsoRFE/RL: Hundreds protest in Minsk for second day against deeper 'integration' with Russia (Video)
On December 7, a protest rally against integration with Russia took place in Minsk. Citizens took to the streets with calls to maintain independence and dismiss the president if he signs an agreement with the Russian Federation.
Earlier it was reported that the presidents of Belarus and the Russian Federation Alexander Lukashenko and Vladimir Putin agreed on a single government, parliament, as well as a common oil, gas and energy market for the two countries. The information came from the Belarusian Embassy in Moscow.