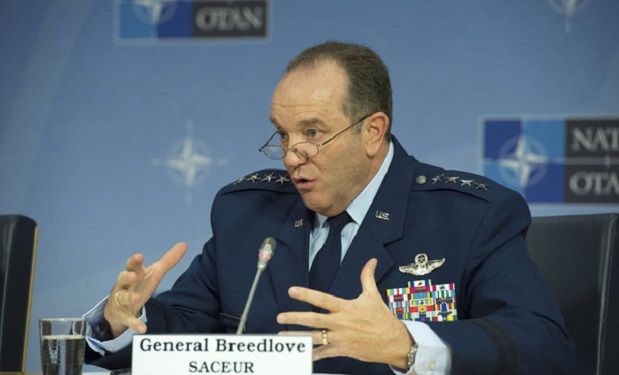 Photo from nato.int
"A lot of the systems that the Russians used to deliver nuclear weapons are dual purpose — they can be used as a conventional [normal], and nuclear weapons — and some of these systems have been deployed," Breedlove said.
He added that there was no direct evidence of the deployment of nuclear weapons by Russia. At the same time, such a situation, according to Breedlove, does not mean that this has not been done. Breedlove did not specify the locations of systems he referred to.
In addition, Breedlove noted that the deployment of these systems occurred during the conflict in the Donbas.
As earlier reported, during a meeting of NATO-Ukraine Commission in Turkey on May 13, NATO Secretary General Jens Stoltenberg stated that the alliance was concerned about Russia's plans to deploy nuclear weapons in the Ukrainian territory of Crimea.
However, the Kremlin replied that Russia can place as many nuclear weapons in the Crimea as it wants.