Mogherini: Countries of Eastern Partnership reach level of 'normal relations' with EU
The countries of the Eastern Partnership have reached the level of "normal relations" with the EU, EU High Representative for Foreign Affairs and Security Policy Federica Mogherini said on Friday before the plenary session of the Eastern Partnership summit in Riga.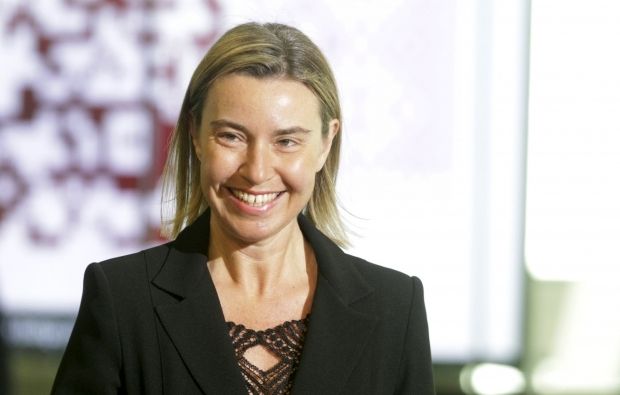 REUTERS
"We have the first summit in a new stage of our partnership. With three of the partners we now have Association agreements with Deep and Comprehensive Free Trade Area signed, [and] partially implemented. And with the other three partners we have increased and deepened our areas of cooperation in many fields, for the benefits of our people, both in the European Union and in the partner countries," she said.
"I have to say that today we get to the stage of the day-to-day normal working relationship between partners. It might not be sensational, but it is beneficial for our people and this is what we are working on. Let me say that our partnership with each and every of the partners is essential for us and for each of them, even if with each of them it is different," Mogherini said.
"I think this is going to be a good day for the European Union and for each of the six partners," she added.
If you see a spelling error on our site, select it and press Ctrl+Enter