Eurovision Song Contest prize goes to Sweden, passing by Russia and Italy
Twenty-seven entries were competing in the 2015 Eurovision Song Contest finals in Vienna, Austria, on Saturday.
REUTERS
Swedish singer Mans Zimerlow has won the Eurovision contest this year with a thundering 365 points for his song "Heroes."
The song "A Million Voices" performed by Polina Gagarina from Russia scored 303 points, securing the second place for the Russian singer.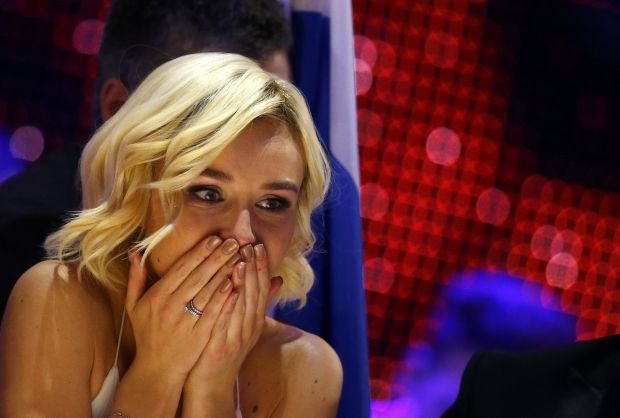 REUTERS
Italy's Il Volo became third with their song "Grande Amore."
REUTERS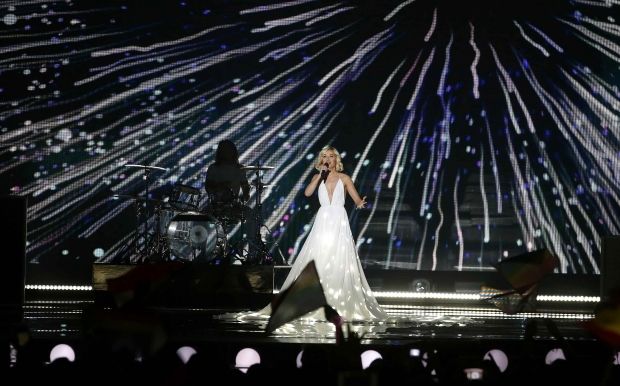 REUTERS
The highest possible number of points given to the Russian singer came from Belarus (12), Germany (12), Azerbaijan (12), Armenia (12), and Estonia (12). Most of voting countries gave from 8 to 10 points to Gagarina.
Lithuania and San Marino didn't give any point to Russia.
Screenshot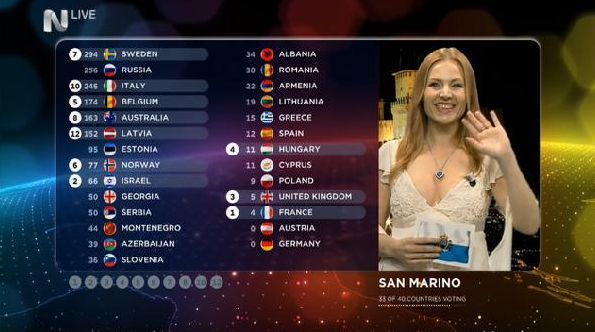 Screenshot
Ukraine didn't take part in the Eurovision contest this year, facing political and economic challenges. Last year it was 7th, while Russia was 8th. 
If you see a spelling error on our site, select it and press Ctrl+Enter