Russian deputy PM on sanctions: Tanks do not need visas
The war of words between the Kremlin and the West continues, with the latest jibe coming from Russian Deputy Prime Minister Dmitry Rogozin, according to a report from Russian news agency RIA Novosti.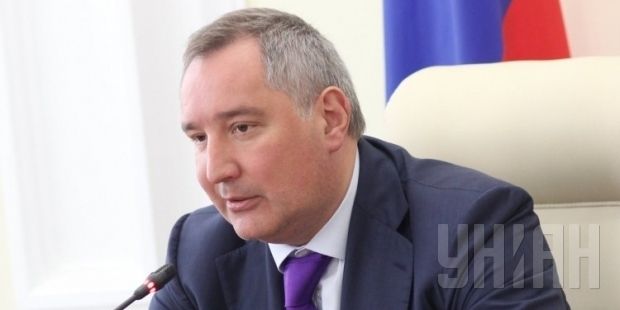 Russian Deputy Prime Minister Dmitry Rogozin's odd sense of humor has been on display again. Photo by UNIAN
"Tanks do not need visas," Rogozin said on Russian TV Channel on Monday, commenting on Western sanctions and visa bans introduced in response to Russia's illegal annexation of Ukraine's Crimea and its destabilization of the east of the country.
Rogozin, who last month upset the Norwegian authorities by turning up unannounced on Norway's Svalbard, is on a list of Russians banned from entering the European Union because of what the EU says was his direct involvement in destabilizing the situation in eastern Ukraine.
The Russian deputy has made similarly military-themed remarks on the issue of sanctions before: On May 10, 2014, after his plane was denied permission to fly through Romanian airspace, he tweeted: "Upon US request, Romania has closed its airspace for my plane. Ukraine doesn't allow me to pass through again. Next time I'll fly on board [a supersonic] TU-160 [bomber]."
Rogozin's jibes are often targeted at the United States - also in May 2014 he tweeted in reaction to increased U.S. sanctions against Russia that affected the space industry: "After analyzing the sanctions against our space industry, I suggest that the USA bring their astronauts to the International Space Station using a trampoline." 
If you see a spelling error on our site, select it and press Ctrl+Enter