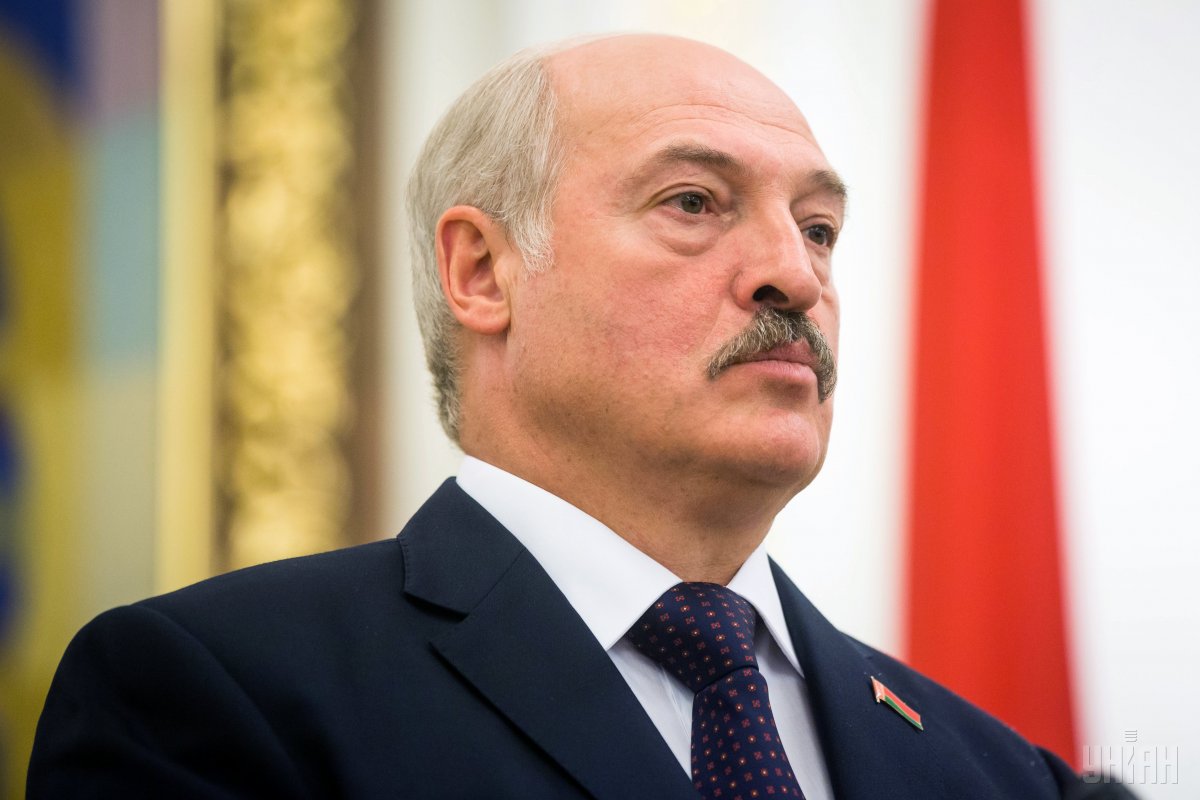 Alexander Lukashenko / Photo from UNIAN
Russia has been mounting pressure on Belarus to gain influence and ultimate control, and the two countries are just half a step short of an actual "hybrid war".
It might as well have already begun, Belarus Partisan suggests, adding that Belarusians may just be oblivious to sophisticated signs of Russia's hybrid aggression.
The publication reflects on possible actions to follow on the part of Russia in relation to Belarus.
"An open military invasion is unlikely, here 'thanks' to Ukraine because, despite major preparations for the process, Russia nevertheless got their hands 'burned' badly. Blitzkrieg never worked out," the article says, adding that another such massive campaign could turn out too costly for Russia's struggling budget.
Moreover, as Ukrainian experience showed, "the deployed agents of influence, like the Orthodox Moscow Patriarchate, or billions invested in propaganda were of no help because people who love their country cannot be defeated."
The latest polls in Belarus also show that citizens are not at all as willing to unite with Russia as Moscow would love them to be. 
Read alsoRussia pressuring, "tightening grip" on Belarus, Lukashenko complains
Besides, the publication adds, Russia has no significant military presence in the form of large military bases which would provide important taсtical support, as the Russian Black Sea fleet base in Sevastopol did during Crimea annexation.
The easiest way for the Kremlin remains destabilization with the simultaneous removal of President Alexander Lukashenko from power, which would create a temporary power vacuum, typical for countries where a dictator steps down and for some reason fails to appoint a successor.
In this context, historian Sergei Klimovsky earlier said that Susanne Brandstätter's film "Checkmate: Strategy of a Revolution", telling about the events in Romania in 1989 that led to Nicolae Ceausescu's overthrow and execution is a hint: "They can get you, too."
In the situation where Belarus expects a relatively stable year, having gotten a China loan and not needing Russia's financial support, there is only one player seeking to "rock the boat" and topple Lukashenko, and it's Russia, the authors wrote.
By the way, the tarring method, applied recently against the Belarus president to discredit him in the eyes of the West and China, yielded no result - that's where an old and murky report suddenly resurfaced about opposition figures who went missing years ago.
Read alsoRussia sought to build air base in Belarus in exchange for fighter jets
In conditions where economic or informational methods don't work, while military incursion is unfeasible at the moment, one thing remains on the table for Russia, which is destabilizing its neighbor, preferably with a toppling of the country's president, which would create pretext for "providing fraternal assistance" up to the introduction of peacekeepers. After all, albeit virtual, the Union State exists, while Belarus is also a member of the CSTO military Bloc.
The Kremlin will not cease its efforts, the authors suggest, adding that the situation in Belarus "is too reminiscent of the summer-autumn 2013 in Kyiv: everything seemed to be calm, nothing portended trouble, the process of 'finalization' of the Ukraine-EU association agreement was slowly ongoing, while Russia had already started its hybrid war, which was invisible to Ukrainians"
The publication notes that a similar process might have already begun in Belarus as "the scripts tailored by the Kremlin are just too similar."