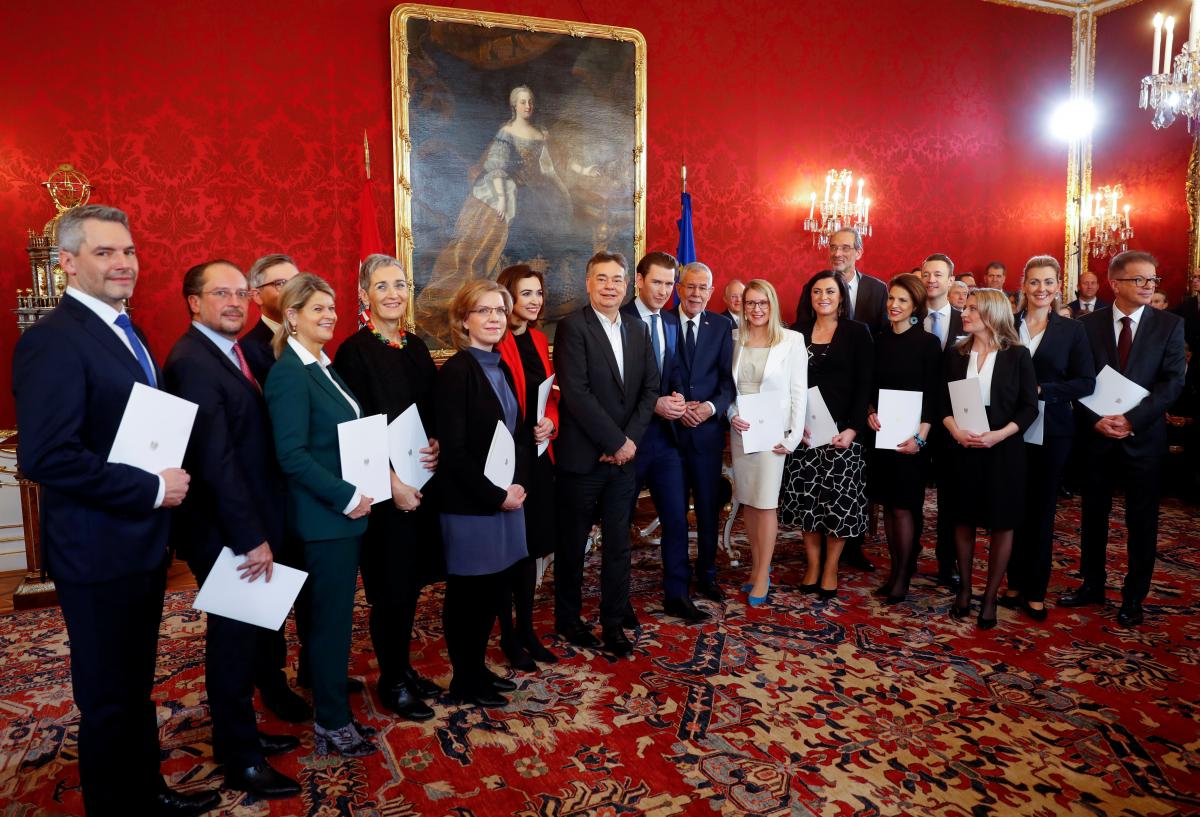 Chancellor Sebastian Kurz heads Austria's Cabinet / REUTERS
Austria swore in its new conservative-Green coalition Cabinet on Tuesday.
For the first time, women ministers will outnumber men, Deutsche Welle reported.
Nine of the 17 members of the new Cabinet are women, although both the roles of chancellor and vice-chancellor are held by men.
President Alexander van der Bellen, former Green party spokesman, swore in the Cabinet exactly 100 days after the election which failed to give any party a clear majority and led to three months of tense negotiations.
Read alsoUkraine, Austria: Permanent partners or new opportunities
The new government is also the first in which the immigration-skeptic, conservative Austrian People's Party (ÖVP) and the left-wing, environmentally-focused Greens will work together, and the first time ever that the Greens will enter government.
Chancellor Sebastian Kurz said that the unprecedented coalition partnership would work together to "protect borders and the environment."
The Cabinet comprises 13 ministers, two state secretaries, who are not technically part of the government, as well as the chancellor and vice-chancellor.
Kurz will return to power after a seven-month hiatus and at 33 years of age, reclaims the title of the world's youngest serving head of government from new Finnish Prime Minister Sanna Marin, who is 34.
The ÖVP and the Greens both provided one state secretary each.
The Greens have been handed four ministries, including taking on the environment and justice portfolios. Kurz's party will keep the other ten ministries, including the interior, defense and finance.