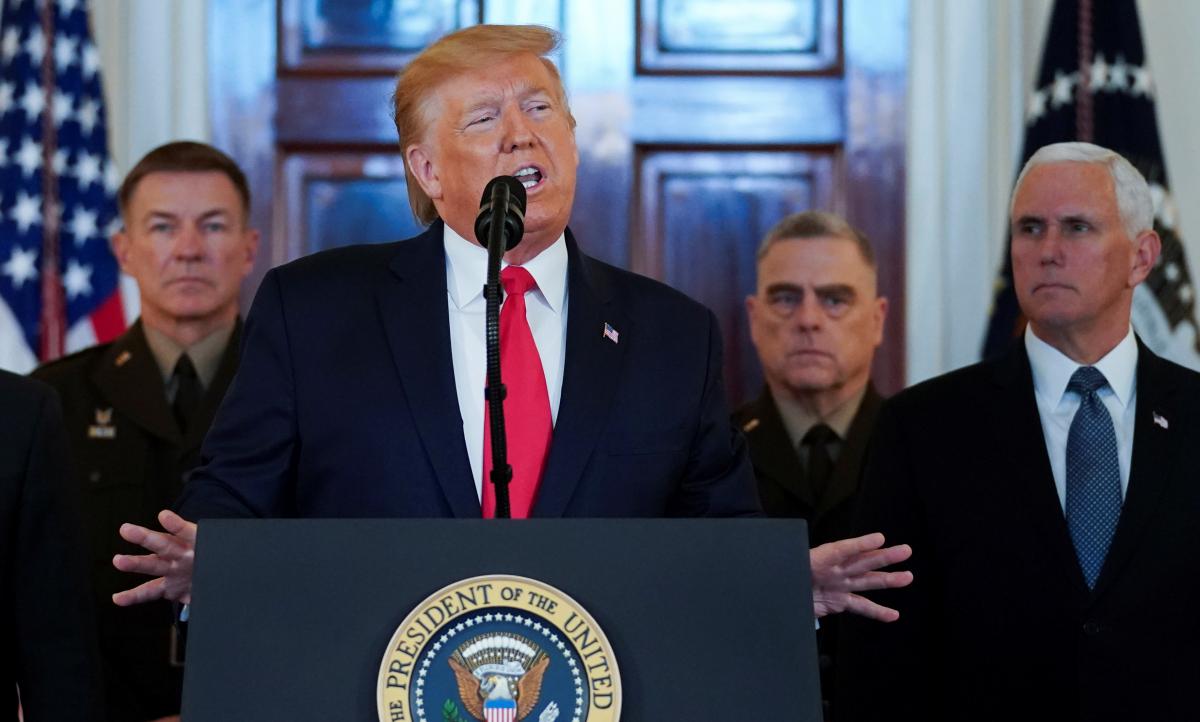 Donald Trump / REUTERS
United States President Donald Trump says the U.S. will impose additional punishing economic sanctions on Iran after attacks on bases in Iraq housing U.S. and coalition forces.
"As we continue to evaluate options in response to Iranian aggression, the United States will immediately impose additional punishing economic sanctions on the Iranian regime," Trump said in an address to the nation on Wednesday, January 8.
"These powerful sanctions will remain until Iran changes its behavior," he said.
Read alsoCNN: Pentagon says Iran launches more than a dozen ballistic missiles at two Iraqi bases (Video)
As was reported, in response to the extrajudicial killing of top Iranian General Qasem Soleimani by an American drone on January 3, Iran on January 7 fired more than a dozen ballistic missiles at several Iraqi military bases known to house U.S. and coalition forces involved in the fight against ISIS.
"At my direction, the United States military eliminated the world's top terrorist, Qasem Soleimani.  As the head of the Quds Force, Soleimani was personally responsible for some of the absolutely worst atrocities," Trump said. "He trained terrorist armies, including Hezbollah, launching terrorist strikes against civilian targets.  He fueled bloody civil wars all across the region.  He viciously wounded and murdered thousands of U.S. troops, including the planting of roadside bombs that maim and dismember their victims."
"Soleimani directed the recent attacks on U.S. personnel in Iraq that badly wounded four service members and killed one American, and he orchestrated the violent assault on the U.S. embassy in Baghdad.  In recent days, he was planning new attacks on American targets, but we stopped him," he added.