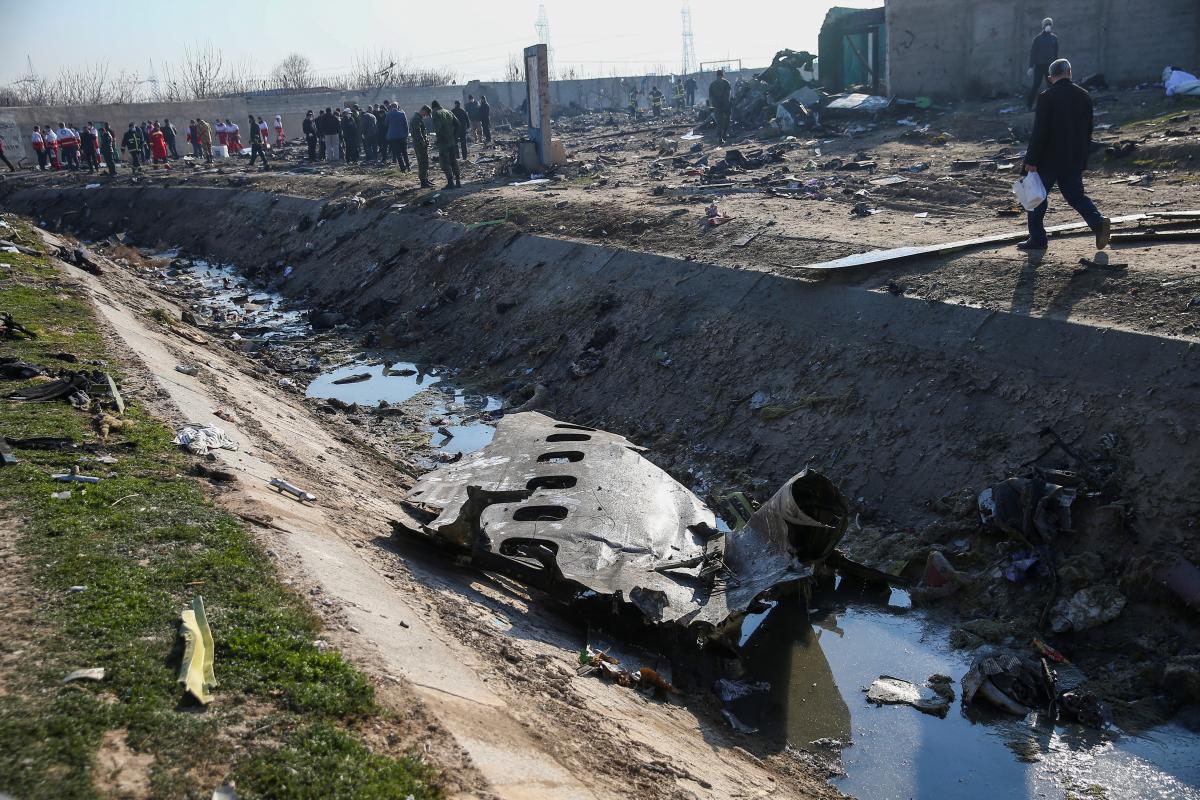 REUTERS
The Ukrainian flight that crashed just outside the Iranian capital of Tehran was struck by an anti-aircraft missile system, a Pentagon official, a senior U.S. intelligence official and an Iraqi intelligence official told Newsweek.
Ukraine International Airlines Flight 752, a Boeing 737-800 en route from Tehran Imam Khomeini International Airport to Kyiv's Boryspil International Airport, stopped transmitting data Tuesday just minutes after takeoff and not long after Iran launched missiles at military bases housing U.S. and allied forces in neighboring Iraq. The aircraft is believed to have been struck by a Russia-built Tor-M1 surface-to-air missile system, known to NATO as Gauntlet, the three officials, who were not authorized to speak publicly on the matter, told Newsweek.
Read alsoPS752 crash: Ukrainian experts examining Boeing wreckage in Iran say fire didn't start from engines
One Pentagon and one U.S. senior intelligence official told Newsweek that the Pentagon's assessment is that the incident was accidental. Iran's anti-aircraft were likely active following the country's missile attack, which came in response to the U.S. killing last week of Revolutionary Guard Quds Force commander Major General Qassem Soleimani, sources said.
U.S. Central Command declined to comment on the matter when contacted by Newsweek. No reply was returned from the National Security Council or State Department.
Of the 176 people on board, 82 were Iranian, 63 were Canadian and 11 were Ukrainian (including nine crewmembers), along with 10 Swedish, seven Afghan and three German nationals. None survived.
The incident was first reported by Iranian semi-official media outlets, which cited the country's Red Crescent Society as assessing that the initial cause appeared to be mechanical failure. The Ukrainian embassy in Tehran shared this view in a statement, but later retracted it, with Kyiv warning not to draw conclusions from preliminary assessments.
Images began to circulate Wednesday of what appeared to be fragments of a Tor M-1 missile said to have been found in a suburb southwest of Tehran. Ukraine Security Council Secretary Oleksiy Danilov said Thursday in a statement that contact with a Tor M-1 system was among the potential causes for the plane's destruction that his country was looking into.
Other potential scenarios involved a collision with an unmanned aerial vehicle (UAV) or another flying object, technical malfunction and a terrorist attack.