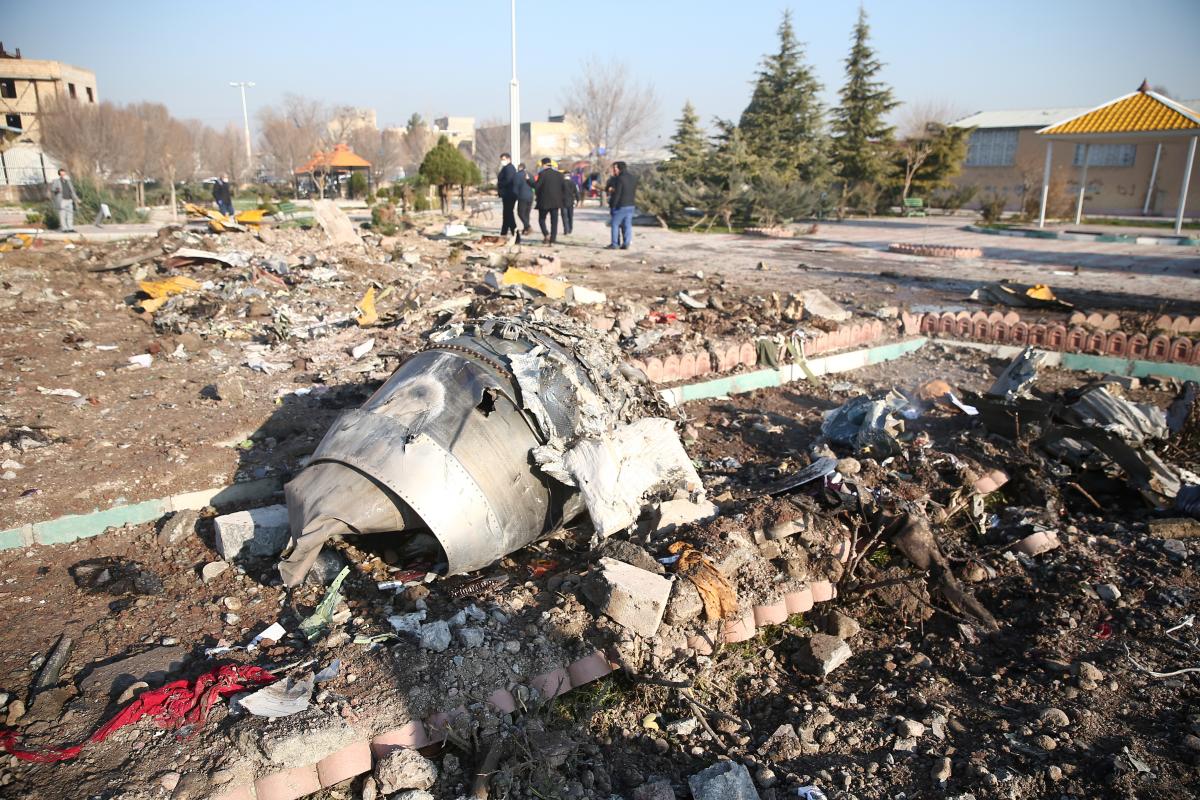 The crash site / REUTERS
Bellingcat, an investigative journalism website, has geolocated footage showing an apparent missile strike on Ukraine International Airlines flight PS572 to Parand, a suburb west of Tehran.
"On January 9th, a video spread online after it was posted onto a public Telegram channel showing what was apparently a mid-air explosion. The New York Times has contacted the person who filmed the video, received it in high resolution, and confirmed its authenticity," the Bellingcat Investigation Team said on their website on January 9. "We have geolocated this video to a residential area in Parand (coordinates 35.489414, 50.906917), a suburb to the west of Imam Khomeini International Airport, from which Ukraine International Airlines Flight 572 (PS572) departed to Kyiv."
Read alsoCNN: Trudeau says Canada has intelligence Iran shot down Ukrainian airliner
According to Bellingcat, the camera is facing northeast – towards the flight path of PS752.
"By measuring the time that it took for the camera to hear the explosion (~10.7 seconds), we estimated the straight-line distance of the event from the camera at approximately 3.6 kilometers. By using the Pythagoras theorem, we calculated the land distance from the camera to the event to be approximately 2.8 kilometers. We then cross-referenced this distance with our tentative geolocation of the video, and also plotted the flight trajectory of PS752 (taken from FlightRadar24, found here). The land location of the event aligned with the trajectory of the plane as extended based on FlightRadar24's data," it said.
Bellingcat says it is unclear why the person holding the camera was filming at the time, but it is possible that there were two missiles, prompting the decision to start filming for the second strike. The New York Times reported that the person filming started doing so after hearing "some sort of shot fired."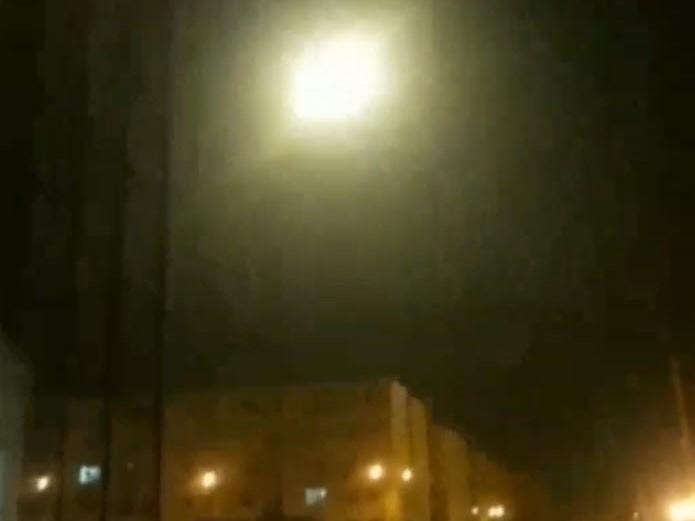 Bellingcat
Bellingcat
Bellingcat