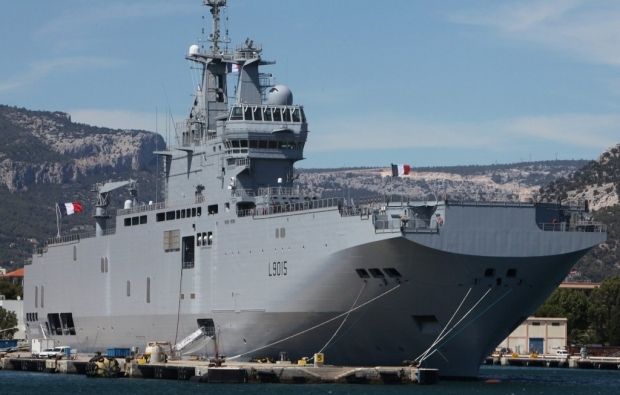 Photo from info-prom.com.ua
According to Russian publication Kommersant, "the words the official said yesterday earned him a severe reprimand from Deputy Prime Minister Dmitry Rogozin, as Russia has not officially said it would abandon the purchase of the French vessels, while Bochkarev himself never participated in the negotiations on the Mistrals."
In connection with the incident, Rogozin ordered guidelines for communicating with the press to be drawn, which authorize only employees who have the personal permission of the board chairman to provide comments to the press, the publication says.
The publication said there was a restrained reaction from the French side in connection with the incident: The official representative of DCNS corporation (responsible for building the Mistral ships) Emmanuel Gaudet said that he was not allowed to comment on the subject before the start of formal negotiations on determining the amount of funds to be reimbursed due to the termination of the contract.
As UNIAN reported earlier, on Tuesday, May 25, Bochkarev said that Russia had given up hope of taking delivery of two French-built Mistral helicopter carriers, and currently only the compensation sum for the broken contract is being discussed with Paris.
The EUR 1.2 billion contract for the construction of two Mistral-type helicopter carriers for the Russian Navy was signed in June 2011. The first helicopter - Vladivostok – should have been handed over to Moscow in autumn 2014. However, the terms were postponed several times in view of the situation in the east of Ukraine.