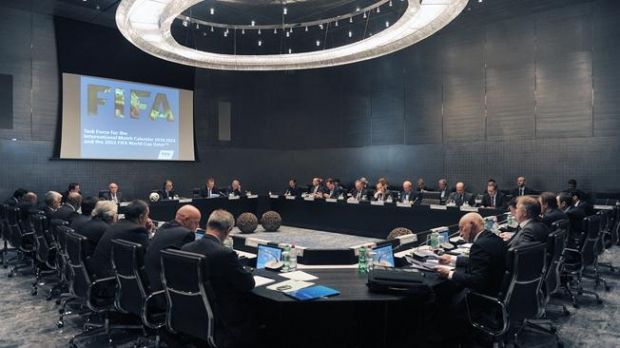 Photo from fifa.com
According to the Attorney General's office in Switzerland, the case has been opened on suspicion of abuse of power and money laundering conspiracy, the BBC's Russian Service has reported.
Russia and Qatar were selected to host the 2018 and 2022 Word Cups respectively.
Six FIFA officials have been arrested in Zurich and may now be extradited to the United States.
The 47-count indictment was unsealed in a federal court in New York charged the defendants with racketeering, wire fraud and money laundering conspiracies, the U.S. Department of Justice said in a statement.
The representative of the U.S. Department of Justice announced that four FIFA officials, as well as two others who do not work in the organization, had already pleaded guilty to charges of corruption.
Meanwhile, Russian Sports Minister Vitaliy Mutko said that the arrested officials were not involved in the bidding campaign for the 2018 World Cup.
The BBC's Russian service has published a list of the arrested officials, the countries they represent in FIFA and their positions.
The arrests were made at the prestigious Baur au Lac hotel in Zurich, where the FIFA officials were staying ahead of Friday's FIFA presidential election. The investigation was initiated by the U.S. authorities, and all those arrested may be extradited to the United States to conduct investigations.
The seriousness of the case is evidenced by the fact that it is overseen by U.S. Attorney General Loretta Lynch and FBI Director James Comey. They are expected to give a joint press conference today, and will speak about the case of the arrested FIFA officials.