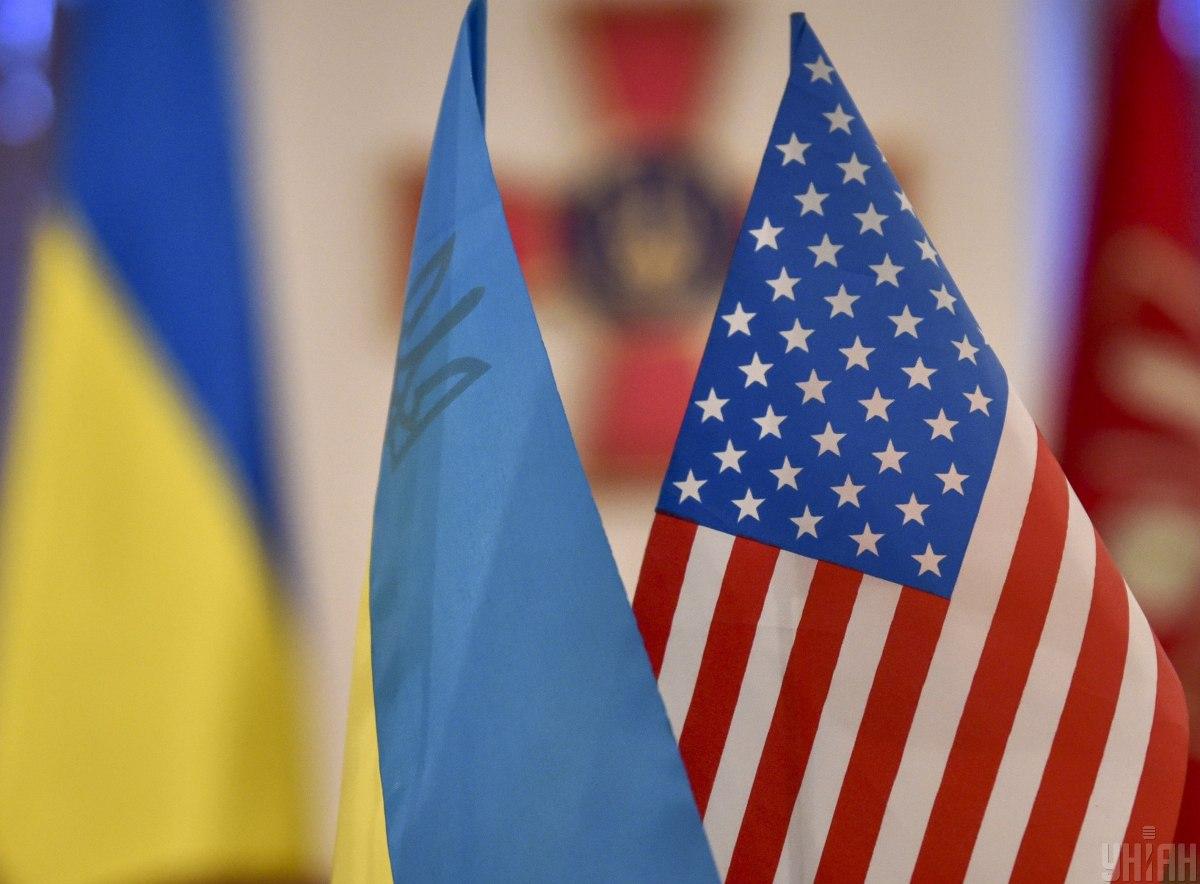 Photo from UNIAN
With U.S. President Donald Trump's impeachment trial set to begin in the Senate, some Republican allies continue to promote a discredited theory that accuses Ukraine of interfering in the 2016 U.S. election to keep him from winning.
The notion, which is not supported by U.S. intelligence agencies, has nonetheless been embraced by a president reluctant to acknowledge the reality of Russian election interference, and anxious to show he had reason to be suspicious of Ukraine as the U.S. withheld crucial military aid last year, the Associated Press reports.
The U.S. president's demand that Ukraine look into its own purported interference and investigate a political rival, former Vice President Joe Biden, while the U.S. withheld the aid is at the heart of the congressional investigation that produced Trump's impeachment in the House on charges of abuse of power and obstruction of Congress.
An Associated Press review shows the idea of Ukrainian interference took root during Trump's presidential campaign, was spread online and then amplified by Russian President Vladimir Putin before some of America's elected officials made it their truth.
Read alsoTrump again mentions 'Ukrainian interference' in U.S. elections
As U.S. authorities collected evidence in 2016 that Russia had hacked Democratic National Committee servers, former Trump campaign chairman Paul Manafort suggested Ukraine, not Russia, had likely committed the attack, his deputy Rick Gates later told the FBI. That September, Trump confidant Roger Stone tweeted, "The only interference in the U.S. election is from Hillary's friends in Ukraine," referring to Trump opponent, Hillary Clinton.
But Trump's FBI director rejected those allegations. U.S. intelligence agencies blame Russia for interfering on Trump's behalf, and special counsel Robert Mueller has charged 25 Russians with hacking Democratic email accounts and waging a covert social media campaign to sway public opinion.
Yet, against all evidence, the theory's shape-shifting nature over the years has compounded its staying power.
Stone's 2016 tweet, for instance, referenced a nebulous type of "interference," centered around Ukraine officials reportedly favoring Clinton over Trump. The tweet highlighted a Financial Times article that described efforts by ex-Ukrainian parliament member Serhiy Leshchenko, who opposed Trump's bid, to expose off-the-books payments by Ukraine's pro-Russia political party, including to Manafort. Leshchenko maintains his efforts don't amount to interference. Still, some Republican lawmakers have cited the article to support the Ukraine interference argument.
"I think both Russia and Ukraine meddled in the 2016 election," said Republican Sen. John Kennedy.
In February 2017, Putin publicly claimed Ukraine's entire government had supported Clinton and now needed to "improve relations" with the new Trump administration. By that April, Trump himself promoted the theory, falsely suggesting in an AP interview that CrowdStrike, the cybersecurity firm that traced the hack to Russia, had strong ties to Ukraine.
"I heard it's owned by a very rich Ukrainian, that's what I heard," Trump said. "Why didn't they allow the FBI in to investigate the server?"
In fact, CrowdStrike is a California company founded by two U.S. citizens – George Kurtz and Dmitri Alperovitch. The latter was born in Russia and lives in America.
And the FBI didn't need to physically take the DNC servers to confirm CrowdStrike's findings. CrowdStrike gave the FBI digital images that captured everything, the company says.
Read alsoFiona Hill: Ukraine election meddling "fictional narrative" told by Russia
But Trump took his suspicions about the servers directly to newly elected Ukraine president Volodymyr Zelensky in a now infamous July 25 phone call that spurred the articles of impeachment against Trump.
As his Senate trial nears, Trump has pressed GOP senators to rally behind him – asking personal attorney Rudy Giuliani to brief them on his trip to Europe, where he searched for witnesses and documents.
Hill, a Russia expert, told Congress in November that political leaders who spread such falsehoods about Ukraine polarize the U.S., making it a target for misinformation campaigns by foreign powers like Russia.
She warned: "These fictions are harmful even if they are deployed for purely domestic political purposes."