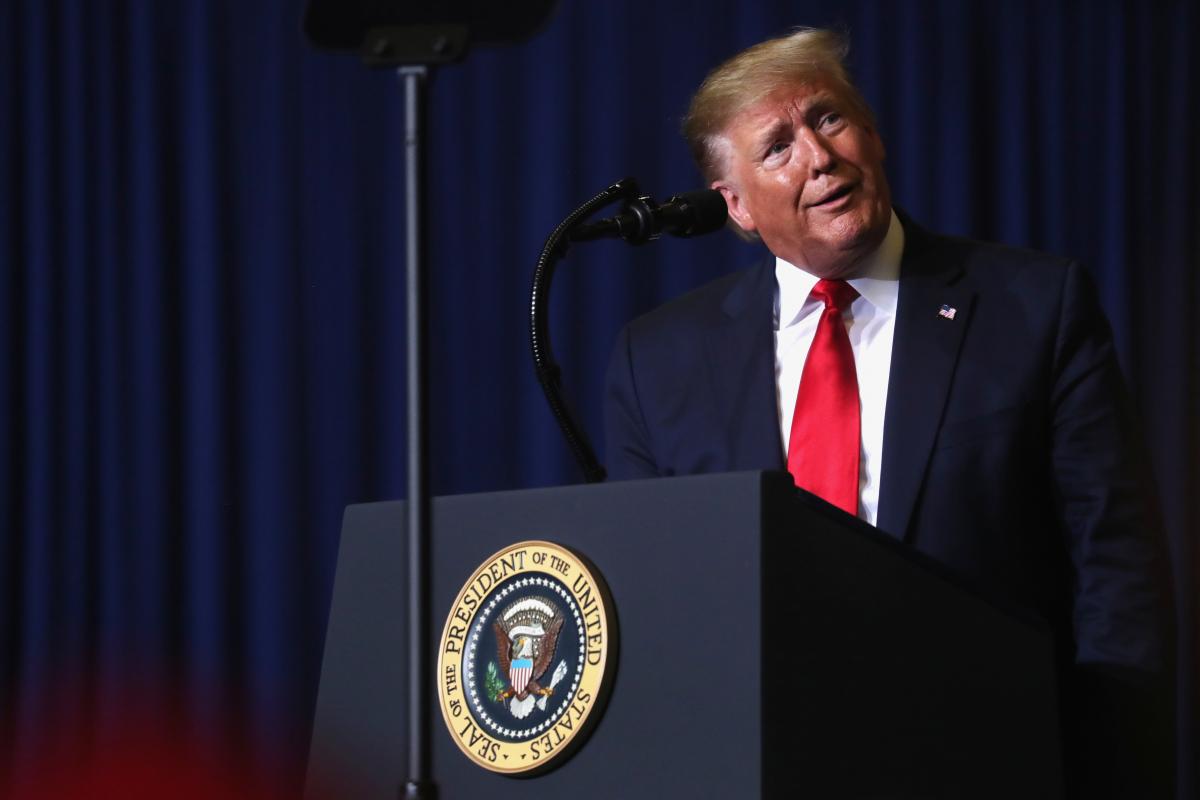 REUTERS
The House on Wednesday formally presented two articles of impeachment to the Senate after voting to approve the seven managers to prosecute the case against President Donald Trump, a long-awaited move that marks the beginning of the third Senate impeachment trial of a U.S. President in history.
The House managers walked the articles across the Capitol just after 5 p.m. ET on Wednesday. The articles were received by the Senate, and Senate Majority Leader Mitch McConnell said that the House managers would formally present the articles at noon ET Thursday, CNN reported.
House Speaker Nancy Pelosi said that the House would "cross a threshold in history," at a signing ceremony for the impeachment articles, by "delivering articles of impeachment against the President of the United States for abuse of power and obstruction of the House."
Read alsoCNN: U.S. Energy Department agrees to release Ukraine-related documents
Earlier Wednesday, Pelosi appointed managers who include both key players from the House's impeachment inquiry as well as a couple of surprise picks: Intelligence Chairman Adam Schiff of California, Judiciary Chairman Jerry Nadler of New York, Hakeem Jeffries of New York, Zoe Lofgren of California, Val Demings of Florida, Jason Crow of Colorado and Sylvia Garcia of Texas. Schiff, who led the House's Ukraine investigation, will serve as lead impeachment manager.
The Senate is expected to formally receive the articles on Thursday morning before swearing in both Chief Justice John Roberts and U.S. senators who will serve as the jury for Trump's trial.
The House passed its resolution shortly after the managers were revealed earlier Wednesday. The resolution formally appointed the managers, allocated funding for the trial and sent the articles of impeachment to the Senate, where senators will decide whether the President should be removed from office. The vote was approved mostly along party lines 228-193.
"As you can see from these descriptions, the emphasis is on litigators," Pelosi said in explaining how she chose the managers. "The emphasis is on comfort level in the courtroom. The emphasis is on making the strongest possible case to protect and defend our Constitution to seek the truth for the American people."
Wednesday's vote will kick off the ceremonial beginning of the Senate impeachment trial.
On Thursday, House managers are again expected to physically walk the articles to the Senate and read them aloud, according to a Republican leadership aide. The senators and Chief Justice John Roberts, who will preside over the trial, will also be sworn in, and the President will be officially summoned and given a time to respond to the charges.
Senate Majority Leader Mitch McConnell said the substance of the trial is likely to get underway on Tuesday, January 21.