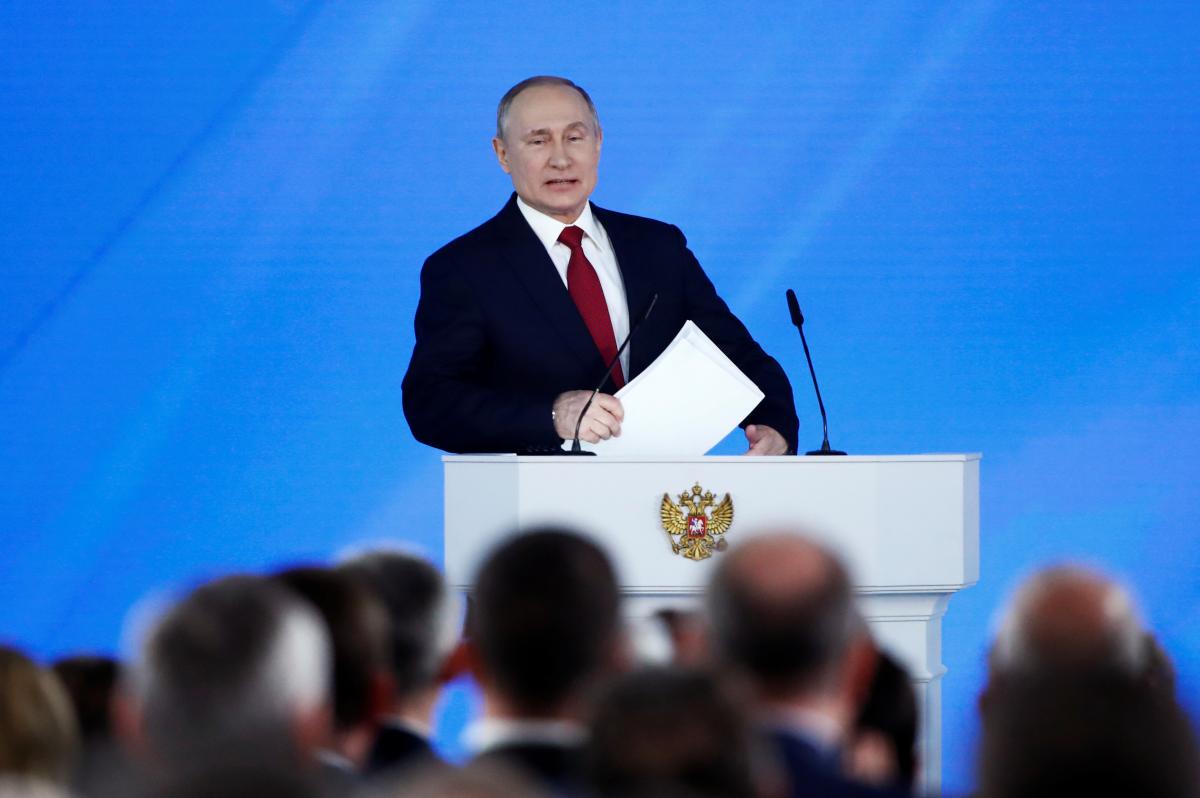 REUTERS
Russian President Vladimir Putin says international treaties will not be enforced on the territory of the Russian Federation if they contradict the Constitution.
"I know that proposals related to strengthening Russia's sovereignty and increasing the role of our Constitution in the national legal system received support of parliamentarians, public associations, and citizens," Putin said at a meeting with members of the working group on drafting Constitutional amendments, according to an UNIAN correspondent in Russia.
Also, Putin said that the changes would be no different from the norms adopted by other states where Constitution is above international law.
According to him, the Russian Federation will not shy away from a situation where an international treaty has "priority over Russian laws," while this does not relate to the Constitution.
Read alsoRussian government resigns after Putin proposes constitutional changes
"If any [international] agreement is contrary to the Constitution, it should not be concluded, and if it has been concluded, and we find that there is a violation of the Constitution, it will have no force in the territory of the Russian Federation," Putin added.
As UNIAN reported earlier, on January 15, Putin delivered his annual address to the Federal Assembly, proposing amendments to the Russian Constitution.
Among other things, Putin proposed approving priority of the Constitution over international treaties.
The new version of the Basic Law with supposedly limited powers of the president should enter into force upon the expiration of Putin's cadence in 2024.