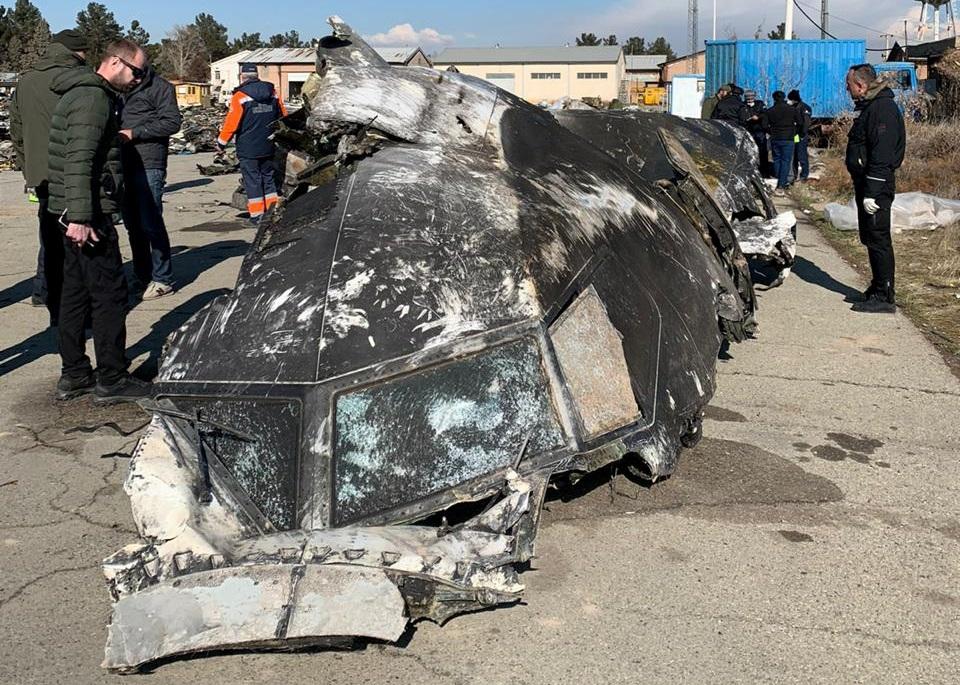 Remnants of the Ukrainian plane in Iran / REUTERS
Iranian experts have identified bodies of another 69 victims killed in the downing of Ukrainian International Airlines Flight PS752 near Tehran.
Thus, their number has already increased to 169 people, Iran's Tasnim News Agency said.
A representative of the Forensic Diagnostic Center noted that to date, "the bodies of 150 people killed in the plane crash near Tehran have been handed over to their families."
Read alsoEvent to commemorate UIA Flight PS752 victims taking place at Kyiv's Boryspil Airport (Photos)
He clarified those were the bodies of the victims whose relatives had previously provided the Iranian authorities with genetic materials for special tests.
As UNIAN reported earlier, Kyiv-bound UIA flight PS752 crashed shortly after takeoff from Tehran's Imam Khomeini International Airport in the early hours of January 8. It was carrying 167 passengers and nine crew members on board.
Two passengers, Olena Malakhova and Olha Kobyuk, and the crew were Ukrainians: Volodymyr Haponenko, Oleksiy Naumkin, Serniy Khomenko, Kateryna Statnik, Ihor Matkov, Maria Mykytyuk, Denys Lykhno, Valeria Ovcharuk, Yulia Solohub. There were also citizens of Iran, Canada, Sweden, Afghanistan, Germany and the United Kingdom. There were no survivors.
On January 11, Iranian President Hassan Rouhani officially admitted that the Ukrainian airliner had been shot down by accident as a result of a "human error."
An Il-76 plane with the Ukrainian victims' bodies arrived in Kyiv on January 19.