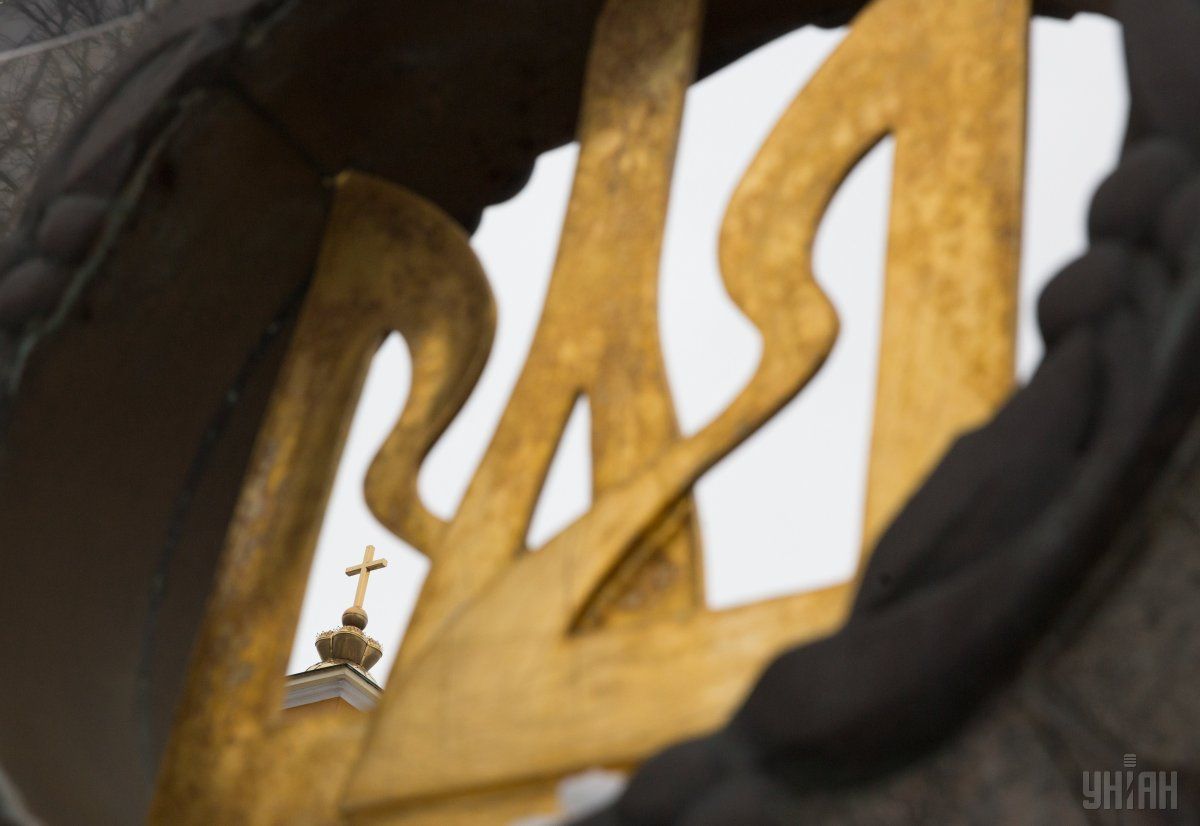 Photo from UNIAN
UK officials have removed from the Police Counter Terrorism Policing Guide the Ukrainian Coat of Arms, the Tryzub (Trident) following outrage it caused among Ukrainian officials and regular citizens.
"In response to numerous messages from Ukrainians, efforts by Ukrainian diplomats have resulted in Counter Terrorism Police UK deciding to remove Ukrainian State Coat of Arms Tryzub (Trident) from antiextremist guide. We thank everyone for your concern," the Ukrainian Embassy to the UK wrote on Facebook.
"We have a close working relationship with our Ukrainian partners and would not want to cause offence. We have met with representatives from the FCO and the Ukrainian Embassy, updated the Signs & Symbols Guidance Document and removed the Ukrainian constitutional trident," says an updated report by Counter Terrorism Policing.
Read alsoU.K. government comments on situation around Ukraine's Tryzub
As UNIAN reported earlier, the Ukrainian Embassy in the United Kingdom had expressed outrage over the fact that the Ukrainian National Coat of Arms had been put onto the Counter Terrorism Policing Guide.
The Coat of Arms of Ukraine originates in the Kyivan Rus times and is one of the symbols of unity of Ukrainians, MFA Ukraine earlier noted in a statement demanding that the Tryzub be removed from the Guide.