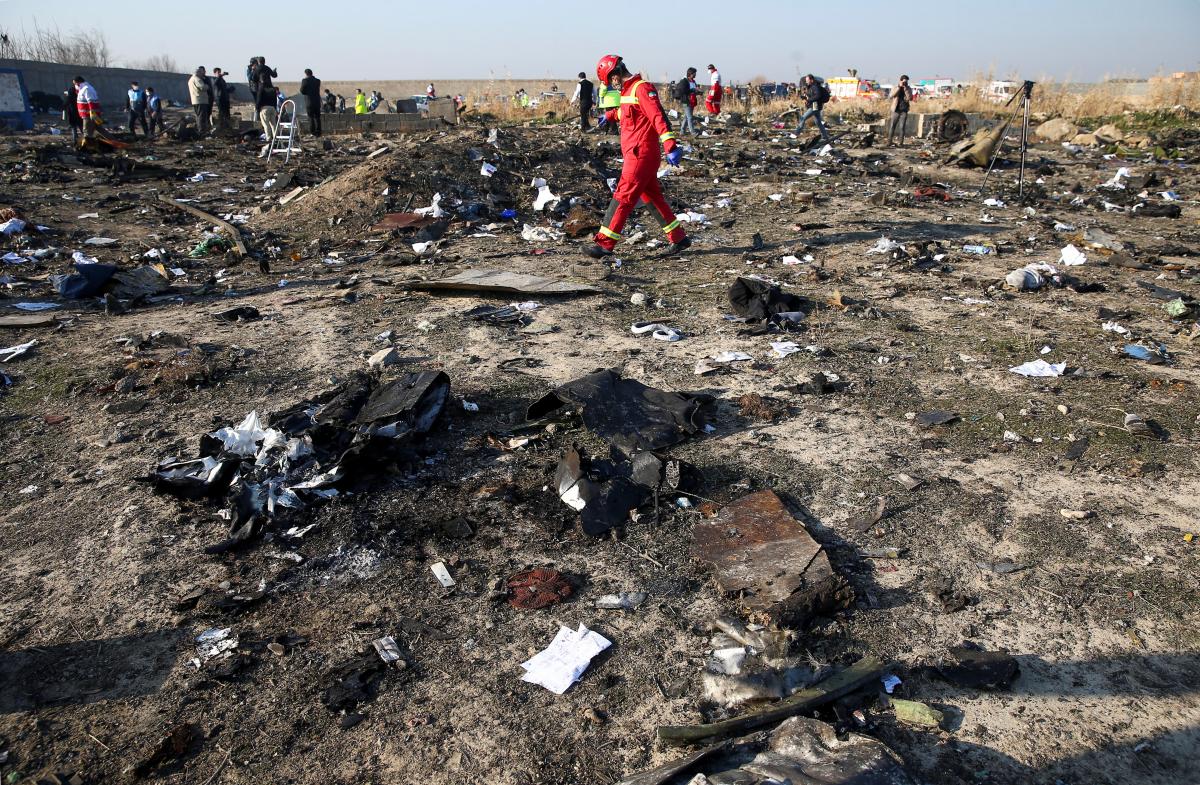 REUTERS
Iranian Foreign Minister Mohammad Javad Zarif has said the Iranian man who shot down the Ukrainian plane is now in prison.
In an interview with Der Spiegel, answering a question why it took three days for the Iranian government to admit that its own armed forces had shot the plane down, Zarif said: "This was a complicated situation in a complicated time. Others needed much more time. Almost 32 years ago, the U.S. shot down an Iranian passenger plane. As of today, they still haven't issued an official apology. The American officer who was responsible for shooting it down even received a medal. Meanwhile, the Iranian man who shot down the Ukrainian plane is now in prison," ISNA wrote.
Read alsoZelensky explains delay in publicly acknowledging that Tehran shot down UIA plane
The minister also said Iran had invited the Ukrainians, the owner of the plane, and Boeing to participate in the investigation.
"We are open to the participation of others. We are carrying out a proper investigation based on international requirements," Zarif said.
As UNIAN reported earlier, Kyiv-bound UIA flight PS752 crashed shortly after takeoff from Tehran's Imam Khomeini International Airport in the early hours of Wednesday, January 8. It was carrying 167 passengers and nine crew members on board. Two passengers and the crew members were Ukrainians. There were also 82 citizens of Iran, 63 citizens of Canada, 10 citizens of Sweden, four citizens of Afghanistan, three citizens of Germany and the United Kingdom each. There were no survivors.
On January 11, Iranian President Hassan Rouhani officially admitted that the Ukrainian airliner had been shot down by accident as a result of a "human error."