Russia's annexation of Crimea among main threats to world community - Merkel
12:18, 03 June 2015
World
German Chancellor Angela Merkel has said in an article published in Canadian newspaper The Globe and Mail that she believes Russia's annexation of the Ukrainian territory of Crimea is among the main threats to the world community.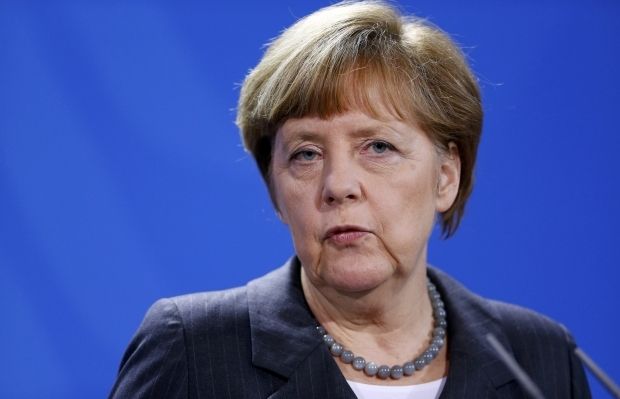 REUTERS
"Is it possible to imagine that 25 years after the end of the Cold War the order in Europe could be broken by [Russia's] annexation of Crimea?" Merkel said in the article.
"Or that the spread of Ebola virus can inhibit the development of a number of African countries, and in the Middle East the Islamist terrorist organization will be trying to establish a caliphate on the territory of the two states?"
The German Chancellor said she was sure that all of the issues included on the agenda of the upcoming G7 summit "require a response of the international community."
"The G7 summit will address other questions that do not belong to crisis diplomacy," Merkel said. In particular, attention will be paid to discussions of the current world economic situation , she said.
"Our goals are aimed at improving the lives of people. This can be achieved with the development of international trade based on high social and environmental standards, as well as attracting more investment," the chancellor added.
As UNIAN reported earlier, Chancellor Merkel stated that a return to the G8 format would not be possible while Russia failed to "respect the basic values ​​of democracy."
The next G7 summit will be held in Germany in the Bavarian castle Elmau on June 7-8.
If you see a spelling error on our site, select it and press Ctrl+Enter