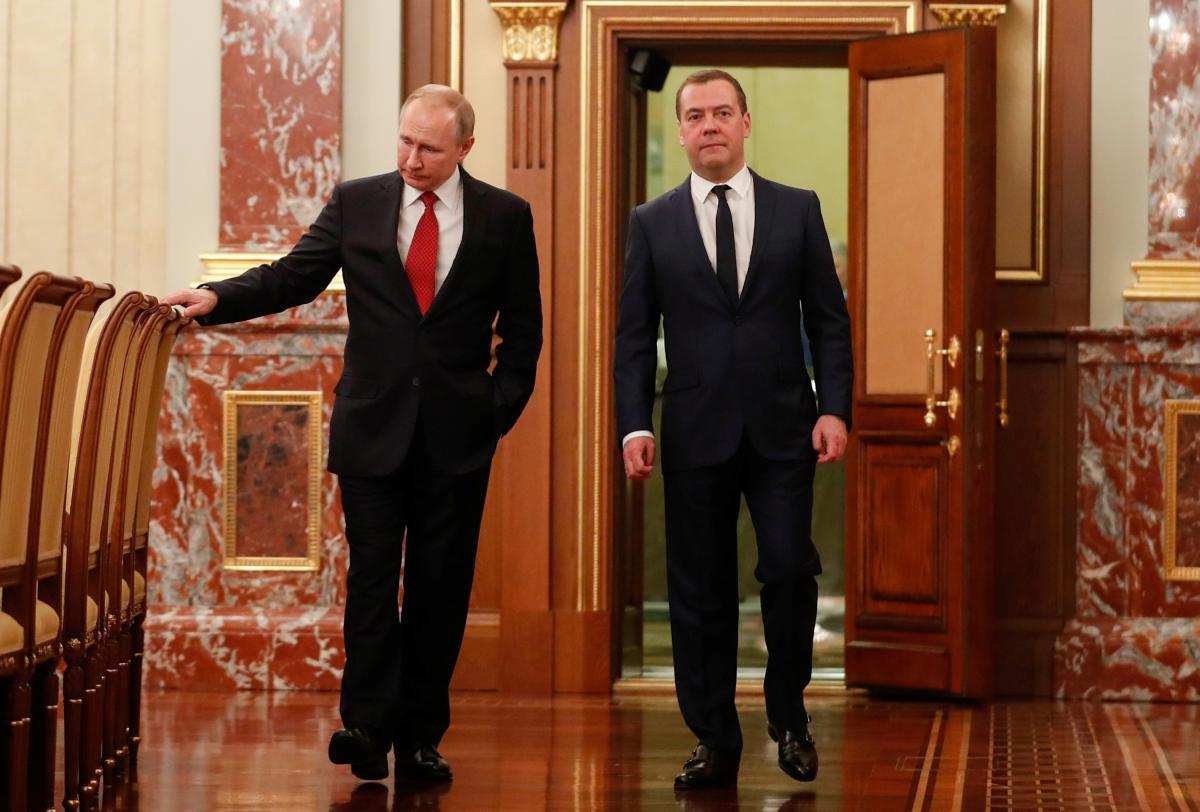 REUTERS
Former member of the Russian State Duma Ilya Ponomarev has said Russian President Vladimir Putin disbanded the government to boost his rating, although he did not really succeed.
Read alsoRussia turning into totalitarian regime described by Orwell in '1984' novel – Putin's ex-adviser
"Any changes by people are perceived with confidence. But, as the latest polls show, his rating grew by a mere 2%. I think the main cause behind the government reshuffle in the short term is the effect of novelty. In the long run, when the president appoints as prime minister the person who is not too promoted as Dmitry Medvedev, but is a purely technical figure like Mikhail Mishustin, this means that Putin becomes fully responsible for the 'flubs.' The main cause behind the government's resignation is to take the heat off Medvedev, as well as to ensure that Medvedev is clean if it is necessary to implement another reshuffle," he told the Ukrainian-registered Apostrophe online media outlet.
According to Ponomarev, Putin has arranged the dissolution of the Russian government to calm the local elite and throw dust in the eyes by the transfer of power, which in reality will happen no earlier than 2024.
"Putin has time until 2024. He takes all decisions at the very last minute. Just those speculations in Russia exceeded a certain reasonable level, and therefore Putin has now tossed a bone to the entire Russian political elite: Look – here is a certain scenario of the transition of power. Although it's clear that the word 'transition' is a false one since no matter what happens there, Putin will remain in power. The only question is in which position," the expert said.