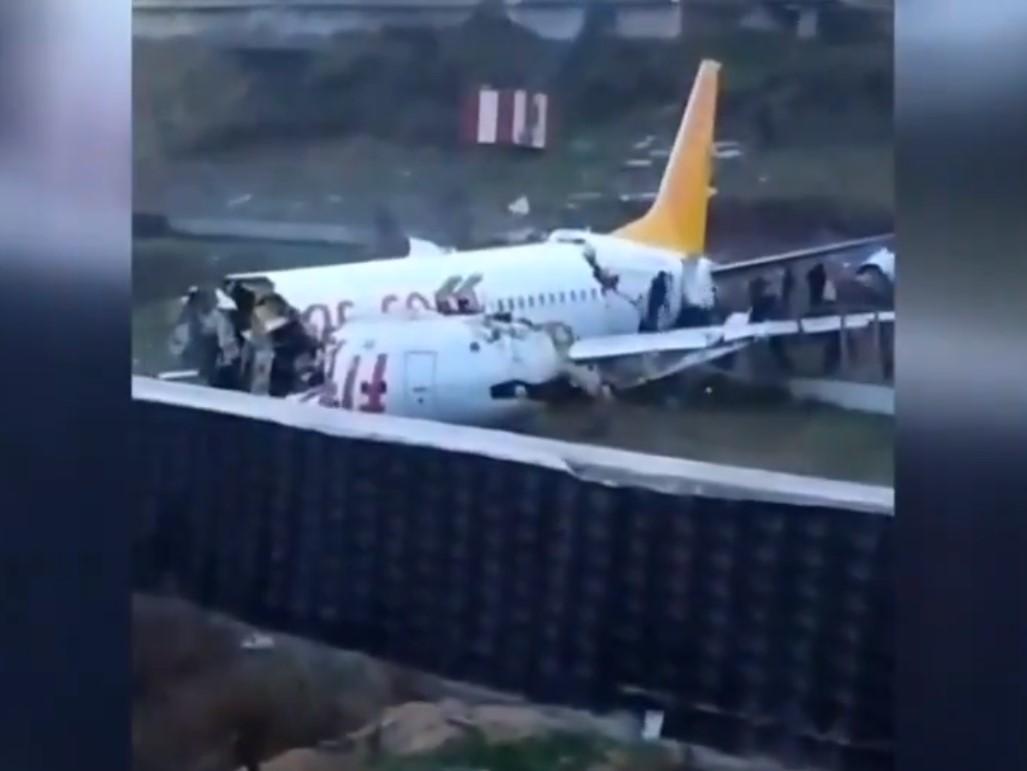 Snap from video
The Pegasus Airlines aircraft skidded off the runway at Istanbul Sabiha Gokcen airport on landing, crashing into a road. Footage showed serious damage to the plane's fuselage, which appears to be cracked in three places.
Turkey's health minister, Fahrettin Koca, said three persons had died in the incident, while 179 of the 183 passengers and crew on board were being treated in hospitals across the region, according to The Independent.
The jet, flight PC2193, was arriving from the city of Izmir. The country's transport ministry said the accident was the result of a "rough landing".
Read alsoIranian passenger jet blocks highway after landing overrun
Istanbul Sabiha Gokcen airport has been closed and dozens of arrivals and departures have been diverted to the capital, Ankara, or canceled.
Pegasus, the second-biggest airline in Turkey. Unusually for a low-cost carrier, it has a mixed fleet of Boeing 737 and Airbus A320 series aircraft. It also offers connecting flights through its hub, with a wide range of destinations available from Stansted via Istanbul.