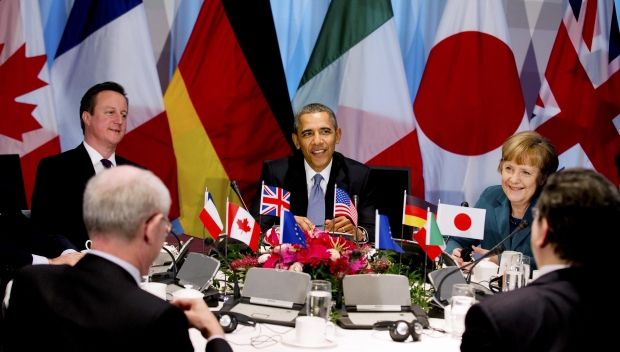 Photo from TSN.ua
"We very much are looking forward to the United Kingdom staying a part of the European Union," Obama said during a meeting with British Prime Minister David Cameron at the G7 summit in Germany.
According to sources of the agency, Obama also called on the British prime minister to maintain the country's military spending at 2% of GDP.
"They talked about 2%. The president stressed the importance of the United Kingdom and the United States - we are the two pillars of NATO," one source told Reuters.
"[Obama] said he was aware of the financial difficulties of the United Kingdom, but hoped that the country would be able to deal with them," the source said.
As UNIAN reported earlier, the British parliament has registered a bill on holding a referendum on EU membership. The first reading of the draft bill will be held on June 9.